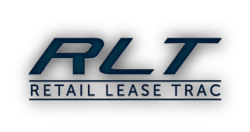 Integrating the functionality in these two systems is what Commercial Real Estate Agencies need to generate more business in less time", says DJ Wight (President of RLT).. Find out more by visiting us at Booth 400 of the RECON Show in Vegas May 20-23
Atlanta, GA (PRWEB) May 12, 2012
"Integrating the functionality in these two systems is what Commercial Real Estate Agencies need to generate more business in less time," says DJ Wight (President of RLT). Automated tools and standardized processes is the end product that is being delivered by RLT and ESS to the Commercial Real Estate Industry. This includes: Automated fliers, blast email templates w/tracking capabilities, lease tracking with critical date reminders, and an automated reporting engine for landlords and investors are just some of the functionality being delivered.
"Having a tool that will allow you to easily reach thousands of tenants, track what you're doing, provide reports to your clients, and handle business critical functionality like lease tracking and critical date reminders is what every business needs, and having that in one application makes it that much easier," adds David Boemecke. (President of ESS) The new software is expected to launch around the time of the ICSC RECon 2012.
About Enterprise Software Systems:
ESS custom development services revolve around a service-oriented architecture, using .NET and other Microsoft technologies to create solutions that address your business needs and technical requirements. With expertise and resources in the primary development environments, ESS can build or modify your mission-critical applications to ensure reliable delivery of the services a business needs to compete in today's marketplace. Visit Enterprise Software Systems at http://www.esssoftware.com
About RLT:
Retail Lease Trac offers the most accurate retail tenant information service in the commercial real estate industry. RLT is a subscription based service, with many customers re-subscribing every year for more than 10 years. Clients purchase an account giving them access to the data and services from anywhere they have internet access. With the help of RLT, commercial real estate executives, commercial and community developers, economic developments, Chambers of Commerce, and University systems are able to locate retailers seeking expansion in their area. Clients can easily contact the retailers' leasing representatives by phone, fax, or email. Visit Retail Lease Trac at http://www.rltrac.com or Visit us a booth 400 for the Recon Show in Vegas!
This was submitted by Click Ready Marketing an Atlanta Search Marketing Agency.