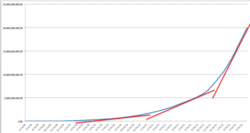 Portland, OR (PRWEB) May 11, 2012
Urban Airship, the leading platform provider for push messaging to mobile devices, was named the winner in the Mobile Marketing & Advertising category of CTIA's Emerging Technology (E-Tech) Awards, which recognizes the industry's most innovative wireless products and services in the areas of mobile apps, consumer electronics, enterprise and vertical markets and infrastructure. Submissions were judged by a panel of media and industry analysts and scored on innovation, functionality, technological importance, implementation and overall "wow" factor.
As the most globally deployed service for push notifications and messaging, Urban Airship enables mobile apps to deliver exceptional customer service experiences to better engage and monetize mobile audiences. With more than 65,000 apps on the service, the company has seen its volume of push notifications delivered double in the past four months surpassing more than 20B push messages delivered since the company started in 2009.
"We're extremely pleased to take the top spot in a burgeoning and highly competitive category at one of the wireless industry's biggest shows," said Scott Kveton, CEO and co-founder, Urban Airship. "Push notifications extend the functionality of apps to the home screen of smartphones and it's clear the market is charged about the potential of good push to drive greater engagement."
About Urban Airship
Urban Airship helps the world's top brands do great things in mobile. As the most globally deployed service for push notifications, in-app purchases and subscriptions, Urban Airship enables thousands of enterprise organizations to deliver exceptional customer service experiences, build engagement and better monetize mobile app audiences. The company delivers billions of messages per month with unrivaled speed and scale for leading brands such as Accenture, CBS Interactive, Groupon, Macy's, Soundtracking and WarnerBros. Its investors include Founder's Co-op, Foundry Group, Intel Capital, salesforce.com, True Ventures and Verizon. For more information, visit http://www.urbanairship.com and follow us on Twitter @urbanairship.