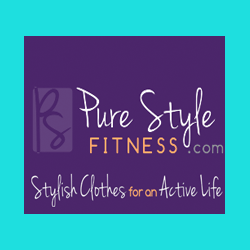 Chicago, IL (PRWEB) May 15, 2012
Pure Style Fitness announces the release of the new Alo Sport 2012 Summer Line. The new summer collection aligns with past collections, providing functionality and fashion in each piece. With sweet pastels and bright new shades, its sure to add a little spring to the step of any athlete hitting the pavement this season.
Women should still feel confident and sexy, even while at the gym. The new Alo Sport Summer Collection found at Pure Style Fitness is full of contoured tanks, made to flatter any figure. Many tops have built in bras for added support and the key hole design in the back for detail and style.
The collection offers both fitness and casual pieces, making it easy to transition from gym to street. Apart of the fitness side, the Sand Blast Tank and Capri are sure to be a great new outfit for the gym. The printed tank, with mesh straps for ventilation, matches the waistband of the Sand Blast Capri. This outfit comes in two summer colors, midnight blue and punch pink. The ensemble exudes confidence and strength.
On the more casual side, the Reversible Movement Cardi is a must have piece, great for throwing over any top. Similar in fit and pattern, the ¾ Inset Pullover or Shoulder Packet Hoodie are a great throw over option.
Pure Style Fitness is dedicated to offering products lines specifically designed to shift from the gym to the street with style and ease. By providing multi-functional pieces it makes Pure Style Fitness a one stop shop for both every day wear and athletic apparel.