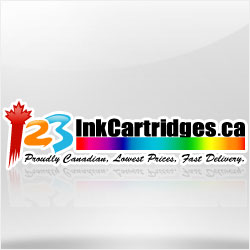 (PRWEB) May 11, 2012
Computer users have enjoyed purchasing supplies at affordable prices for printer and computer related products through the online store 123inkcartridges.ca. Recently the company announced that they will be adding Apple iPad cases to their inventory.
123inkcartridges.ca has carried computer and printer related products for many years and are proud to announce the addition of various Apple related products. Their latest additions are Apple iPad cases. US and Canadian customers can continue to expect to be able to purchase quality products through this online resource. The company is expanding its already vast line of products to help meet customer's growing needs in the world of technology.
The online company located in Montreal, Canada has inventory stored in two facilities so that orders are filled in a very timely manner. Quality customer service is a priority for the Canadian company and their staff is available solely for the purpose of ensuring each customer's shopping experience is a favorable and pleasant one. One of the main goals of the company has been the availability of quality products at prices that customers can afford. As the customer base for Apple and iPad products grows, 123inkcartridges.ca is growing and adapting to be able to meet the growing needs. Customer satisfaction is one of the main reasons they are expanding their product line to include various products such as iPad cases, iPad keyboards and iPad 2 covers.
The online store and vast computer related products can be viewed at http://www.123inkcartridges.ca. Customers will find friendly, knowledgeable staff who are available 24/7 to help them locate the products they are searching for.
About 123inkcartridges.ca
At its inception, 123inkcartridges.ca sought was a company which provided ink and toner cartridges to customers located in the United States and Canada. They soon became the number one online provider of printer related supplies for individuals and businesses. Their two offices located in Montreal and Vancouver, Canada manages facilities that house a large inventory used to quickly fulfill customer orders. The company has grown greatly over the last few years and began included other computer related products. 123inkcartridges.ca is including new product lines to keep up with today's technological advancements and market growth.