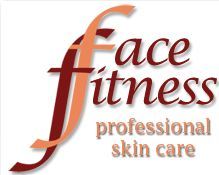 Facials are not just for relaxation. Our goal is transformation. We can get your skin fit!
Williamsville, NY (PRWEB) May 14, 2012
Buffalo now has its first spa dedicated exclusively to esthetic dermatology. Face Fitness Skin Care draws a parallel from a gym-centric society. "Skin needs as much attention as our bodies do in order to ensure a youthful, healthy appearance. Much like a personal trainer pushes the body to its maximum output, the spa's experienced estheticians aim to push skin toward higher standards of youth and revitalization. Skin care is both internal and external," says owner Michelle Giamberdino.
With a diverse menu featuring microdermabrasion, enzymes, chemical peels, and body treatments, the spa takes a comprehensive approach emphasizing facial transformation along with relaxation. The spa's professionals train in anti-aging techniques to inform patrons on intelligent lifestyle choices with the mindset that skin is worn forever.
Also well versed in advanced skin care analysis, they customize facial treatments based on the individual's specific needs. Each treatment is tailored to restore the skin's ideal texture, coloration, and condition. Face Fitness Skin Care believes that the client's face is their identity. Skin care treatments should be taken seriously and scheduled regularly to obtain optimum results. The client witnesses the transformation from tired, dull skin to refreshed, healthy, glowing skin. Face Fitness also specializes in skin care for men.
About the company:
Face Fitness has over 25 years of expertise exclusive to skin care. The professionals at Face Fitness Skin Care have cocktailed the finest ingredients and techniques to create the best signature treatments available with visible results. For more information visit their website at http://www.facefitnessltd.com.