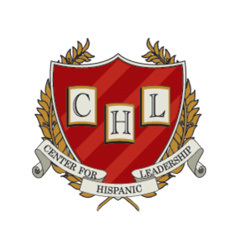 "Hispanics become more relevant as leaders in the workplace when together we can become more culturally aware about how to use our natural characteristics to expand our impact and influence."
Irvine, CA (PRWEB) May 21, 2012
Center for Hispanic Leadership(CHL) has announced plans to launch a new membership program to accelerate the advancement of Hispanic professionals. The new membership program will support mentoring, networking and professional development curriculum for CHL Leadership Chapters across America. This announcement comes on the heels of CHL's plan to launch the first and only interactive video-based online Hispanic Training Center in July 2012 that will propel Hispanic voices in America – as corporate leaders, as small business owners, and as consumers who can help influence how organizations build their brands. According to CHL Founder, Glenn Llopis, "Hispanic professionals are searching for professional development opportunities that add real value to their career and businesses. They want culturally relevant tools and CHL's library of content and new Certification program will fuel growth and opportunities for those that participate in our membership program. CHL is 100% focused and committed to providing an advancement platform to help Hispanics reach for sustainable success."
CHL membership will unlock new opportunities for continuous growth and development. Unlike other membership programs where you pay to become part of a network, CHL membership is free when you sign-up to complete Level 1 Certification at CHL's Hispanic Training Center that will open July 2012. CHL will reward members for making a commitment to their professional development.
CHL aspires to unite, empower and expand the identity and relevancy of Hispanic professionals in the workplace. For Hispanic professionals to naturally thrive as leaders in the workplace – CHL believes that Latinos must use their cultural roots as sources of strength. According to CHL Director of Client Relations Annette Prieto-Llopis, "Hispanics become powerful contributors when we can unite with one other by sharing our experiences as leaders and small business owners. Hispanics become more relevant as leaders in the workplace when together we can become more culturally aware about how to use our natural characteristics to expand our impact and influence."
For more information about CHL Membership, please contact Annette Prieto-Llopis at 949-387-2609 or via email at aprieto(at)centerforhispanicleadership(dot)com.
About Center for Hispanic Leadership
CHL unlocks opportunities for business by giving Hispanic leaders and consumers a voice.