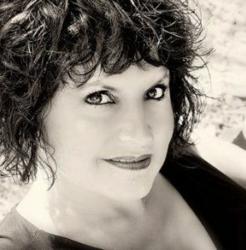 We help job seekers at all phases of their career transition.
Toronto (PRWEB) May 12, 2012
Margo Rose the founder of the Hire Friday Chat on twitter will be a guest on the Get Hired Fast Track show hosted by job search expert Paul Hill on May 16 at 9:00 PM EDT. Get Hired Fast Track is dedicated to showing job hunters and the unemployed how to use the latest trends and technologies to get hired.
Hire Friday is a movement started by Margo Rose to help job hunters get hired. The Hire Friday Community consists of job search experts, recruiters, executive coaches, resume writers, human resources professionals, job board representatives, employers and most importantly job seekers. "We help job seekers at all phases of their career transition. We lend a hand, by providing visibility, networking, support, and access to resources. We offer advice, based on sound career development, and recruiting principles." said Margo Rose. "Every Friday the Hire Friday community comes together on twitter at 12:00 p.m. eastern for an hour to guide and promote job hunters."
"The new job search includes using the web, social media and social network sites to engage others and promote the "professional you" or the "career you" in order to get noticed, get found and get hired" said Paul Hill show host and author of The Panic Free Job Search: Unleash the Power of the Web and Social Networking to Get Hired. "Margo Rose is a social media strategist and was named to HRExaminer's List of Top 25 Digital Media Influencers, the viewers and job seekers will gain valuable information from her about the new digital job search." said Hill.
The reach achieved by #HFChat is phenomenal as evidenced by the following tweet from @HRMargo after the Friday chat on May 11; "#HFChat 1,194 tweets generated 4,235,559 impressions, reaching an audience of 377,396 followers within the past 24 hours @TheOneCrystal"
Margo and #HfChat have set-up a site called HireFriday.com and it exists to help job seekers. The site is billed as "Where Job Hunters Convene" and "first and foremost about our community members. This site belongs to you, and is for you." The site and #HFChat promises to put you in touch with:

"World-class recruiters & staffing agencies (see our soon to be published preferred ethical recruiters list)
Preferred job seeker friendly job boards (with real jobs, not loss leaders.)
Preferred list top notch executive coaches, and resume writers
Preferred list of the best, most reputable outplacement firms
The best employers in The US (this list is based on real-time research and is not sponsored by our contributors.)"
Interested parties can join job search expert Paul Hill, for the interactive question and answer live video broadcast of the Get Hired Fast Track show -'Get Hired through Twitter and #HFChat', at 9:00 PM EDT, May 16, with guest Margo Rose, by registering here for free.
About Margo Rose
Margo is an award Winning Social Media Strategist and founder of the Hire Friday movement. She can be reached through http://www.hrmargo.com or 513-509-7762. Follow her on twitter @HRMargo
About Paul Hill and TransitiontoHired.com
Paul Hill is the author of the new book, The Panic Free Job Search: Unleash the Power of the Web and Social Networking to Get Hired. He is the Chief Instructor of Transition to Hired, a firm that provides job search and career coaching as well as products that facilitate the job search process. For more information please visit http://www.TransitiontoHired.com. You can follow Paul Hill on twitter @GetHiredFastTrk