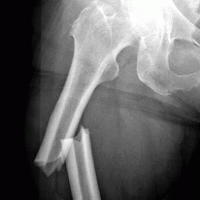 (PRWEB) May 12, 2012
According to an FDA review of biphosphonates published on May 9, 2012 in the New England Journal of Medicine, long term use of these drugs, commonly known as Boniva or Fosamax, could lead to weakened bones. In these cases, women suffered Fosamax side effects including serious and unusual femur fractures and osteonecrosis of the jawbones. The FDA now questions whether there are any benefits to use outside of a 3 to 5 year window. The FDA does not suggest that they would not be helpful to people with very low bone density but brings up concerns of long-term use that would outweigh long term benefits. The FDA does not recommend heightened warnings but does suggest that women with moderate bone density depletion should stop use after 3 to 5 years on the drugs. Research concluded that those likely to benefit from long term use are only those who even after years of therapy continue to have very low bone density. Researchers also suggested that 60 to 70 percent of users would be candidates for stopping use after 3 to 5 years. These research findings come from a study lead by the University of California, San Francisco. Over a 10-year period, Fosamax was studied and according to the FDA review, there were no long-term benefits from long-term use. They also studied Reclast, an injectable drug, for 6 years and had very similar conclusions. Although these serious complications are not extremely prevalent the risk does not outweigh the benefits of long-term use of the drug for most users.
Ennis & Ennis P.A. continues to offer free, nationwide, confidential consultations to patients who have suffered femur fractures as a result of Fosamax or Boniva by calling toll free 1-800-856-6405 or by going to http://www.EnnisLaw.com and completing an online case evaluation form.
Ennis & Ennis has been investigating Fosamax side effect cases since 2004.
Ennis & Ennis, P.A. is a nationwide law firm with offices in Ft. Lauderdale, Miami and Washington D.C. that concentrates its practice in mass torts and represents individuals against pharmaceutical companies and medical device makers.
Ennis & Ennis, P.A. has been representing clients individually since 1986 and has recovered over $100 million in settlements for its clients.
Ennis & Ennis, P.A. is also investigating cases involving Accutane, Actos, Avandia, Pradaxa, Plavix, Paxil/birth defect, Zoloft/birth defect, Prozac, Multaq, Depuy Hip Recall, Wright Conserve Hip Devices, Wright Profemur Hip Devices, Zimmer Hip Recall, all Metal-on-Metal Hip Implants, Depakote, Reglan, SJS/Dilantin, Yaz, Yasmin, Ocella Birth Control Pills, and Transvaginal Mesh Devices.
Remember the law limits the time in which you can file a claim, so don't wait to explore your legal rights. Call today toll free 1-800-856-6405 or visit http://www.ennislaw.com.