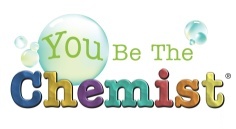 Santa Ana, CA (PRWEB) May 14, 2012
The nationwide search for America's brightest young chemist continues! The televised "You Be the Chemist" competition will be held at Discovery Science Center for a 2nd year in a row on Friday, May 18, 2012 from 5 p.m. to 11 p.m.
"You Be the Chemist", a national chemistry competition created by The Chemical Educational Foundation in 2003, invites students in grades 5-8 to compete for the honor of representing their state at the national championship held in Philadelphia in June. This will be California's 3rd year participating in the competition. On Friday, May 18th, 18 promising middle school students will compete for the coveted title of California's representative.
Discovery Science Center is proud to host a competition with goals similar to its mission of educating young minds and increasing public understanding of science. The "You Be the Chemist" California State Challenge will be televised on Cox Cable.
Take a look at the following link to see the excitement of last year's California State Challenge! http://www.youtube.com/watch?v=yw3BMBniMus&feature=email
ABOUT THE CHEMICAL EDUCATIONAL FOUNDATION
The Chemical Educational Foundation® (CEF) is a nationally recognized, award winning non-profit organization committed to enhancing science education among every generation, beginning with our youth. By emphasizing the central role of chemistry in all the sciences and in our everyday lives, CEF strives to inspire our future leaders in pursuing science-related careers and to improve the overall understanding of, participation in, and appreciation of chemistry and chemicals.
ABOUT DISCOVERY SCIENCE CENTER
Discovery Science Center is Orange County's leading destination for hands-on science fun with over 100 interactive science exhibits throughout the Center. Take the Eco Challenge and become a green superhero, feel the power of a real rocket engine "launch" and explore the inner workings of a two-story tall dinosaur! Traveling exhibits and annual events such as Spooky Science and Science of Gingerbread throughout the year ensure that there is always something new to discover. Open daily at 10 a.m. For further information, call us at (714) 542-CUBE or visit us online http://www.discoverycube.org.