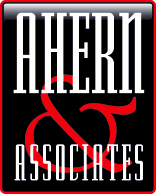 We're continually approached by carriers, logistics, and warehousing companies of all sizes for advice on an exit strategy or to help match them up with larger publicly held companies or private equity firms.
(PRWEB) May 14, 2012
Continuing their unparalleled momentum in 2012, the transportation acquisition consulting firm of Ahern and Associates, Ltd., have announced an additional five "letters of intents to close" on the sale of specific assets. This announcement comes on the heels of their recent assignment where they successfully navigated the sale of DE Transport, Inc.
According to Andy Ahern, CEO of Ahern and Associates, the transportation industry as a whole has seen a marked shift towards consolidation as a result of several factors including increased government regulations and a spike in demand. "With the current mandates of CSA compliance and Hours of Service, and shippers demanding more technology, it is becoming increasingly difficult for small to medium sized carriers to survive. Additionally, large trucking companies are having a very difficult time filling their customers' needs due to the fact that there are not enough trucks or drivers."
Ahern also explained, "Therefore, it is a very interesting business dynamic, because the larger companies need to continue to grow, and expand their footprint to service their customers' needs, and the smaller companies are having a very difficult time competing, because they don't have the working capital and technology to grow their business."
Given the rapid pace and need for consolidation in order to survive, Ahern is seeing no sign of slowing, "We're continually approached by carriers, logistics, and warehousing companies of all sizes for advice on an exit strategy or to help match them up with larger publicly held companies or private equity firms looking to expand their footprint in transportation."
Just recently, Ahern and Associates celebrated a hallmark event in serving the transportation industry for 25 years
About Ahern & Associates, Ltd.:
Ahern and Associates is North America's leading trucking and transportation management consulting firm. The skilled consultants at Ahern and Associates specialize in mergers and acquisitions of trucking and logistics companies as well as the restructuring and evaluation of existing carriers that seek to increase operating efficiency and improve profitability. Since 1987, Ahern and Associates has aided hundreds of buyers in the acquisition of trucking and logistics companies throughout the U.S. and Canada as well as assisting many transportation and logistics companies in reducing their overall operating costs and increasing their profitability. For more information, please call 602-242-1030 or visit http://www.Ahern-Ltd.com
Business contact:
A.W. Ahern
602-242-1030
Media contact:
Jason W. Jantzen
Phoenix Marketing Associates
http://www.PhoenixMarketingAssociates.com
602-282-0202