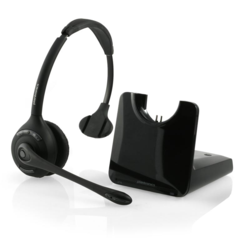 At HeadsetHelpers.com, you'll find the best lineup of professional headset and conferencing equipment along with user manuals and how to guides.
San Anselmo, California (PRWEB) May 13, 2012
The headset industry is full of manufacturers and retailers sending out headsets in mass to buyers. They are simply selling the product, as quickly as they can, without ever providing free support, how-to manuals, or other valuable information to ensure the absolute highest quality customer experience.
HeadsetHelpers.com's mission is to be the solution to this problem.
Not only does HeadsetHelpers.com provide user guides and how-to manuals for all of it's products, but it also provides free customer support on all the products it sells.
Call HeadsetHelpers.com today toll free @ 1-855-461-2295 with any questions - we are always here to help!
At HeadsetHelpers.com, you'll find:
Professional wired and wireless headset equipment for your entire office, regardless of the size of your company. Top of the line professional bluetooth headsets from top manufacturers
Analog, IP, and USB audio conference calling equipment Headset accessories, cables, adapters, and more…. Data sheets and user guides for all of the headsets and conference calling equipment Links to service partners providing audio and video conferencing solutions.
HeadsetHelpers.com strives to be THE source in the professional headset industry with its current lineup of the best bluetooth headsets, speakerphones and office headset equipment. These products are cutting edge, improve productivity in the office space, and help to increase the overall morale of the employees.
Few things are more frustrating in the workplace than having to deal with dropped phone calls, bluetooth headsets that won't stay connected, or wrestling with low quality speakphone and conference calling equipment.
Perhaps worst of all is dealing with the menagerie of wires and cables coming into and out of conference calling equipment. Wireless solutions are now available to help clean up the conference room table.
All of this amounts to a level of frustration that only adds to the IT/Admin professional's daily work schedule.
At HeadsetHelpers.com, you'll find a whole lineup of conference calling equipment, wireless conference calling and headset solutions, all of which are covered by free technical support for installation and other issues.
It's time for a new standard in the professional headset and conference equipment industry, and HeadsetHelpers.com is here to establish that new standard.
Free Give Aways At HeadsetHelpers.com
One of the best things HeadsetHelpers.com does to differentiate itself in the market place is to give away a free headset or conferencing product each month to one lucky winner. To be entered for the free give away, simply enter your name and email address on the free give away homepage, on a monthly basis.
About HeadsetHelpers.com
HeadsetHelpers.com was launched in April, 2012 to help businesses and individuals find the highest quality professional headset equipment at the best prices anywhere on the web. At HeadsetHelpers.com, you can expect the most cutting edge professional headset and conferencing equipment like bluetooth headsets, bluetooth conference calling equipment, and headset accessories. Plus, with each product you'll find user manuals and guides that provide you with the supporting information needed to fully maximize your professional headset experience.
Find out more by visiting HeadsetHelpers.com.