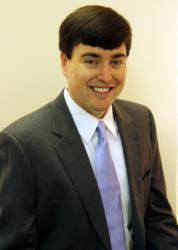 Saving Our Profession One Dentist at a Time
Ripley, MS (PRWEB) May 11, 2012
Chris Griffin, DDS will be hosting the Biggest Baddest Dental Event on August 2-4 in Dallas, Texas. Dr. Griffin is a columnist for The Profitable Dentist magazine and monthly newsletter called the Capacity Review. He is also one of the few dentists brave enough to tackle lecturing and coaching dental assistants, and has been nationally featured on CBS, The Boston Globe, and The Houston Chronicle. Dr. Griffin, formed The Capacity Academy in 2008 to help dentists increase both their hourly production and overall clinical efficiency. He soon found that no dentist can truly flourish without the help of their trusted auxiliaries. Now, their training is an essential cog in the wheel of his style of dental coaching, along with teaching the absolute essentials of efficiency without sacrificing clinical excellence.
Dentistry is changing with the current regulatory state of government and the rise of group and corporate practices. Corporate dentistry threatens the very fabric that has made up the local, private dentist for the past century in America. Their centralized management and resources, including marketing and research departments, put pressure on a local dentist to perform at a level of business management that few dentists are well equipped to undertake. This Biggest Baddest Dental event is designed to reveal the issues, both current and near future, that will drive the fate of the local, private dentist as we know it and give each attending dentist the blueprint to guarantee near term success, while laying the groundwork for future survival.
According to ADA News, the real net income of dentists has declined every year since 2005. It also states that in the past two years, the number of group dental practices has risen 25% and since 2006 the number of solo practitioners has fallen 10%. All of these statistics reinforce the need of the local dentist to change their strategies and what better way than to attend this event which Dr. Griffin has constructed to specifically deal with concerns of his Capacity Review newsletter subscribers. "Local, private dentists still have time to implement the same strategies and systems that make group and corporate practices so enticing if they make the necessary changes and take action now," says Dr. Griffin.
People that are interested in attending this event should get their registration in before May 31, 2012 to receive a $400 discount. The event will take place August 2nd-4th in Dallas, Texas. Dr. Griffin has also given a guarantee "If, at any time during the first day of the 3 day event, you honestly believe you've made a mistake and that you don't belong here or you are otherwise disappointed, you need only say so to receive a full 100% fee refund plus up to $500 toward your documented travel and lodging expenses. Plus you can get a 100% refund if you decide to cancel for any reason 30+ days before the event."
Chris Griffin, DDS
The Dental Capacity Academy
chrisgriffin (at) thecapacityacademy (dot) com
662-837-8143
http://www.BiggestBaddestDentalEvent.com
"I Support The H.O.M.E. Foundation"
About The H.O.M.E. Foundation:
The Helping Others Means Everything, or The H.O.M.E. Foundation, is a not-for-profit organization dedicated to helping our Family of Charities. Frankie Verdugo, President of The HOME Foundation, wants to help as many worthy charities as possible as they struggle during these tough economic times. Frankie Verdugo helps raise funds through luxury dream home raffles, home giveaways, prizes, and high profile celebrity events in Hollywood... "Our mission is to help charities reach their fundraising goals and to bring awareness to their praiseworthy causes." Please visit our 2012 Dream Home Raffle Giveaway at: http://www.HOMEFoundationRaffle.com and http://www.facebook.com/HOMEFoundationRaffle.