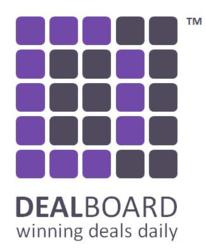 Sydney, Australia (PRWEB) May 12, 2012
Beautiful, simple and accommodating. An Outdoor Deck Umbrella of this kind keep one dry during the rain and provide valuable shade from the sun. Apparently, they also look great in a cocktail glass?
Available from DealBoard, these giant outdoor umbrellas, sturdy and well-built, make the perfect gift for friends and family. They are for anyone that could use some extra shade.
Outdoor umbrellas are a heroic accessory for summer – and compliment the smartest deck, patio or pool brilliantly.
These new umbrellas are generous, 3m wide, outdoor deck umbrella with nation-wide delivery free direct to the customer's door.
The massive umbrella consists of an eight-ribbed canopy, supported by a strong steel frame. It can be can moved to your favourite spot with ease as it's not heavy but be confident that it is strong enough not to be blown away in strong wind because of the cross style support at the base.
To minimise the maintenance obligation, the frame is both water and mould resistant. The owner wont need to clean it or find any spotting after damp conditions.
It can also be packed away at any point as it is fitted with a built-in crank.
Shade any outdoor patio area in style and comfort. An outdoor deck umbrella of this kind really is an excellent outdoor accessory and will last a long time!
DealBoard is a reputed Australian deals site.