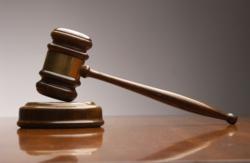 Join PSF Firm online.
(PRWEB) May 12, 2012
The Greater Tampa Bay area has a dozen "televised" attorneys for every one attorney completing the diligent work required to properly represent clients, the attorneys at PSF Firm fall into the "working hard for their clients" category. E-Commerce powerhouse Assorted Design recognized this attentiveness to client care, and felt that a business partnership between the DUI lawyers at PSF Firm (The Law Offices of Powers, Sellers & Finkelstein) would be a good match. The formal business partnership between Criminal Defense Attorneys at PSF Firm and Assorted Design was announced on May 03, 2012.
With a business partnership in place, Assorted Design intends to leverage both search engine optimization and social media techniques to bring the practice areas of PSF Firm like Clearwater drug trafficking defense to the forefront of the legal field in and around Tampa Florida. Through the implementation of a careful strategy, the counsel at PSF Firm will be allowed to continue to provide clients superior service in practice areas including Pinellas County Criminal Defense and Family Court. The team at Assorted Design will busy itself behind the scenes, blowing the "televised" competition out of the water through a carefully crafted plan of building and maintaining web credibility.
The attorneys of PSF Firm (The Law Offices of Powers, Sellers & Finkelstein) have worked in the trenches, defending cases numbering in the thousands. The legal team behind PSF Firm is now putting their knowledge of the system to use, guiding clients in and around the Tampa Florida area through the complexities of Criminal Court; Family Court and Traffic Court. Potential clients can learn more about the attorneys behind PSF Firm by visiting http://www.psffirm.com, or by calling 1-855-PSF-FIRM.
Assorted Design has been hosting sites, developing sites, designing sites and creating social media content on the web since 2001. Since then, they have grown their client base to 10,000+ businesses. Understanding the client's needs in the hosting arena has led Assorted Design down the website development and online marketing path. You can learn more about Assorted Design by visiting http://www.assorteddesign.com.