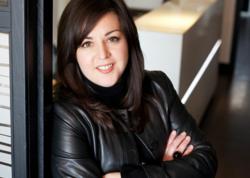 this is an exciting time in the development and growth of Occa-Home
(PRWEB UK) 14 May 2012
Online Designer Homewares & Furniture retailer Occa-Home, is aiming for ambitious growth and international expansion after recently securing an undisclosed rolling investment from retail specialists, The William Currie Group.
Occa-Home, who specialise in e-commerce and the retailing of designer branded interiors, furniture & homewares online, will work directly with Bill Currie and Iain McDonald to position the company for the next stage in its development strategy. The William Currie Investment was matched by original seed funder and e-commerce specialist Bill Dobbie of the IDE group.
"We are delighted to welcome Bill Currie and Iain to the existing board" said Kate Mooney Founder and CEO of Occa-Home "as early stage investors in companies like ASOS and The Hut, they have such a wealth of experience not only in retail, but in investing and working with many highly successful e-commerce companies and we really look forward to the results of adding that to the mix of our product knowledge & sector expertise"
Established less than 3 years ago, Occa-Home's turnover has more than doubled each year growing by over 180% in the past 12 months. The new funds will be invested in expanding digital marketing and web development activities as well as increasing the number of brands, the breadth of the collection and the user experience.
"Homes & Gardens was one of the last sectors to move online" notes Jim Mooney, Ops Director "it is the fastest growing sector, yet remains relatively immature. The team at Occa-Home have a solid design heritage and established supply chain from their years of procuring interiors for global hotel groups. With our expanding e-commerce and digital marketing abilities, we are aiming to become one of the leading e-commerce businesses in the UK".
Over the past three years the team have developed a striking online store, combined with high quality magazine style content written by their professional designers to educate and inspire their customers.
More than a product only offering, the Occa-Home design team, curate collections and inspirational looks across many brands to provide their customers with unique, professional interior design ideas and advice. With over 200 stunning new products added weekly and high quality editorial content added daily, the site is a dynamic and informative emporium of stylish interiors and designer products available to buy globally 24/7.
Bill Currie who will join the board stated "The team at Occa have built a fantastic website and excellent distribution network making them one of the leading independent retailers in this sector. They have the right foundations in place for a great e-commerce business and we are looking forward to working with them to achieve that"
WILLIAM CURRIE GROUP
The William Currie Group was founded and is led by Bill Currie, a former number one rated city retail analyst and specialises in investments into retail & consumer companies. The Group's investment portfolio is managed by Bill Currie and Iain McDonald, also formerly a number one ranked retail analyst. Bill founded the retail business, The Fragrance Shop, which he later sold to Peacock Group PLC.
WCG has invested in a number of internet retail businesses, most notably Asos and QXL Ricardo, both of which led to multiple return cash exit. Current internet/mobile/technology investments include Cupid plc, The Hut Group, Metapack and Eagle Eye.
The IDE Group is a company that invests in early stage digital ventures. Its strength is proven operational management, value criteria and ability to understand owner manager dilemmas. Established in 2005 when founder Bill Dobbie left Iomart Plc, the group has established a track record of success in e-commerce investments.
Occa-Home is an innovative e-commerce solution, offering time pressed and style conscious customers what they have been longing for – designer branded interior home furnishings and lifestyle collections, curated by professional interior designers and available to buy globally, online 24/7.
The concept stands alone, re-defining not only they way customers purchase high-end home furnishings, but how suppliers reach this often fragmented and growing market.
Occa-Home is a technology led company, the lifestyle brand that brings together the world's finest branded and designer homewares. With its established supply chain, professional design heritage and informative blog, Occa-Home has fast became an authority on online interiors
Kate has interiors and design in her DNA. She has worked in the industry for over 20 years and is also the founding director of Occa Design the global hotel design specialists.