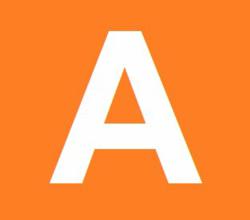 Discover the most popular news and stories, all available on Alltopics.com
(PRWEB) May 13, 2012
Why do we eat the way we do? How can we apply the scientific process to nutrition? What are the most relevant recommendations for nutrient intake? Since changes in nutrition-related information occur so rapidly, alltopics.com provides comprehensive, current and accurate information on the most pressing issues concerning the subject of nutrition.
Nutrition.alltopics.com sets itself a goal of presenting accurate, up-to-date, scientifically based information on nutrition in an accessible format. Readers will not be disappointed – all articles, news, videos and images on balanced diet, weight management, exercise and nutritional supplements are here, ranked by alltopics.com and easy to uncover.
If the reader is interested in nutrition – the study of how food nourishes the body, then there is no better place for him than nutrition.alltopics.com. With alltopics.com readers can learn which foods serve them best, what are the ways of choosing foods, planning meals and designing diet wisely. Nutrition.alltopics.com can enhance readers' health and their enjoyment of eating.
It takes just one-minute search on Alltopics to find out that nutrition.alltopics.com is the source of the most current information from every site and news source on the internet, including Facebook, Twitter and GooglePlus, and all of it rated for popularity.
Nutrition.alltopics.com gives readers all facts about proteins, hunger, appetite and food processing. With alltopics.com, the world of nutrition is no longer a mystery, as alltopics.com takes readers on a fascinating journey to the world of healthy eating.
###