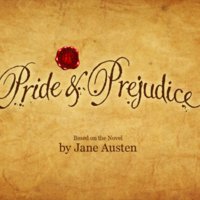 Hidden object games have proven to be immensely popular over the last few years, and now we're bringing the genre to classic literature and the latest interactive technology
Hampshire, UK (PRWEB UK) 15 May 2012
Europress, a leading family video games producer, is today announcing the release of its first title in its new Hidden Object Adventure series. Hidden Anthologies: Pride and Prejudice closely follows the plot of the Jane Austen novel, involves many of the much-loved characters and offers a new perspective to both the genre and the story.
Mixing traditional Hidden Object gameplay, with narrative driven plot and point and click style adventure elements, Hidden Anthologies: Pride and Prejudice is developed by AEUK Games for iPhone, iPad, OS X, and Windows, and is now available to download. The title also includes a number of exciting mini games (or pastimes) to work through.
Featuring beautifully rendered scenes, emotive music and compelling gameplay, Hidden Anthologies: Pride and Prejudice will appeal to fans of the genre of all ages, but particularly to the millions of Jane Austen devotees around the world.
Key Features:

Closely and respectfully follows the story of Jane Austen's Pride and Prejudice.
Beautifully rendered scenes; from Longbourn (the home of the Bennet family) to Pemberley (the sprawling estate of Mr Darcy).
Character scenes, featuring a period-sympathetic hand-drawn style, with flowing narrative and key plot points.
Core Hidden Object gameplay, with many scenes incorporating creative adventure elements. Help look after Jane while she is ill at Netherfield and make tea for a nervous pre-proposal Mr Darcy.
Various "Pastimes" throughout the game break up the traditional gameplay. These include torn letter jigsaw puzzles, spot-the-difference, Picross style Cross Stitch patterns, and an entertaining Pianoforte music challenge.
Further challenging gameplay modes include cryptic object descriptions and deviously hidden pieces of Elizabeth's diary to find. Luckily a comprehensive hint system will aid the player if they require it.
Stuart Chiplin, Executive Producer, Europress, said:
"Hidden object games have proven to be immensely popular over the last few years, and now we're bringing the genre to classic literature and the latest interactive technology."
About Europress:
Europress is a family video games publisher of more than 25 years standing. Publishing critically acclaimed software under the Art Attack, Spot the Dog, and Fun School brands, it has sold more than 2 million copies of software before falling under the stewardship of Koch Media after ownerships spells with Hasbro then Atari. Now firmly positioned as a family publisher proud of its British roots it has set about developing and publishing products that are of the same quality as its long standing brand credentials.
About AEUK Games:
AEUK Games is an experienced and award winning video game developer based primarily in the major brand name children's market. AEUK has completed over 30 titles on multiple platforms for some of the biggest and best publishers and licence holders in the world including EA, Riverdeep, Vivendi, BBC and Cartoon Network. AEUK uses a number of leading edge technologies and develops for all gaming platforms, with a current focus on Online, digital download console/PC and iOS games. AEUK is passionate about its work, understands its audience and market values – and always aims to surpass expectations.