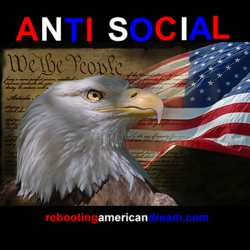 If people read the book and it makes them curious enough to do further research before making up their mind, that is all I can really ask for
West Des Moines, IA (PRWEB) May 15, 2012
A new website has now been launched to promote the new book: Anti Social: Rebooting Capitalism and the American Dream. The website provides access to several free articles that address concepts that are presented in more detail in the book along with a sample chapter of the book.
The author of the book, Ray Wu, decided to write the book after doing a lot of research about government policy and how it affects the economy.
"I was in favor of the TARP bailout in 2008, but then started wondering if the government could really 'fix' the economy with policy tweaks. After all, if the government was so smart, why did we have a housing bubble in the first place?" The book is essentially the culmination of the author's own journey into becoming an ardent defender of the free market. Everyday examples are used throughout the book to "debunk" the most common arguments for new government spending programs to "stimulate the economy".
Some may argue that the book is a partisan effort and the book does indeed take a point of view as to capitalism being a better solution for the current state of the economy. However, the book encourages readers to apply examples to their own personal lives to see if what they are being told is consistent with their own experiences.
"The ultimate goal is not necessarily to convince everyone to believe in the morality of capitalism. If people read the book and it makes them curious enough to do further research before making up their mind, that is all I can really ask for," states the author.