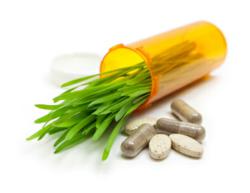 InstantGMP™ meets the challenges of manufacturing dietary supplements according to GMPs.
Cary, NC (PRWEB) May 14, 2012
Dietary supplements manufacturers are held to GMP manufacturing standards by the FDA. Their Final Rule on Current Good Manufacturing Practice in Manufacturing, Packaging, Labeling, or Holding Operations for Dietary Supplement was issued in 2007 and was in complete effect by 2010. This rule requires that manufacturers and distributors of dietary supplements demonstrate that their product has been manufactured, packaged, labeled, and held under conditions to prevent adulteration.
When the regulations were issued, the FDA was sensitive to the impact that compliance would have on small to medium size dietary supplement manufacturers. They calculated that the cost of compliance would be about $184,000 per year for companies with 20 or more employees and about $49,000 per year for companies with less than 20.
InstantGMP™ offers an effective solution to managing the cost of compliance. This web-based manufacturing application makes GMP compliance easy. It comes with a complete set of manufacturing SOPs. The GMP requirements of the SOPs are built into the software so compliance is automatic. It is the only electronic batch record system that was designed exclusively for GMP manufacturing and includes the SOPs.
The experts at InstantGMP™ are very familiar with the GMP dietary supplement regulations and have shared their knowledge with the public. You can access information on the regulations at the Dietary Supplements Resource Pages on the InstantGMP™ web site.
About InstantGMP™:
InstantGMP™ is a web-based Part 11 compliant electronic batch record system that streamlines the entire process of GMP manufacturing of GMP products like dietary supplements. Its hard coded quality assurance procedures are built in to prevent errors and to maximize quality and to assure GMP compliance. The application comes with a complete set of manufacturing SOPs that can be easily assimilated into any existing quality system. It simplifies documentation and approval procedures, reduces production times, improves quality and allows capacity to expand without adding additional staff.