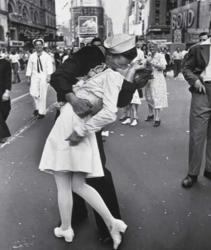 A unique resource for photography collectors has attracted lots of attention.
Los Angeles, CA (PRWEB) May 15, 2012
The Daily Photograph (http://www.YourDailyPhotograph.com) is a special new service from Los Angeles-based Duncan Miller Gallery. This service sends a daily email offering one collectable photograph for sale each day of the year.
According to gallery director Daniel Miller, "Since our launch two weeks ago, this service has become very popular among both beginning and established photography collectors."
A wide range of classic and contemporary images are presented, along with a variety of print types. Shipping is available worldwide.
Recent photographs have been featured from famous photographers (Henri Cartier-Bresson, Sebastiao Salgado, Ansel Adams and Andre Kertesz among others).
Subscriptions are free and can be cancelled at any time. See http://www.YourDailyPhotograph.com.