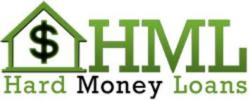 Hard Money Lenders CA
Los Angeles CA (PRWEB) May 14, 2012
Hardmoneyloans.org is now offering residential and commercial Hard Money Loans in different areas of California. The company can help people fund their residential and commercial properties in a timely manner while keeping hassles to a minimum. In addition to bad credit loans, the company is currently offering hard money and mortgage loans in the following areas: Los Angeles County, Orange County, Ventura County, South Bay, San Gabriel. All debt aspirants who used to have a tough time trying to qualify for bank finances can now feel good with the HML Group offering hard money loans.
For commercial real estates, often it can be difficult to get finance, especially when timeframes are tight. Some property types are very difficult to get funding at all. Hardmoneyloans.org can use the equity from one or more properties to offer the funds to property owners and investors who often require it in a timely manner. When flexibility is the name of the game, Hardmoneyloans.org is ready to offer you funds for your projects.
Developers, Real estate investors and other property owners who often need fast sources of funding for purchases, refinances or other bridge loan situations, can apply for a Hard Money Loan through Hardmoneyloans.org. An investor can qualify for a Hard Money Loan even if they have average or poor credit, minimal credit, or even NO credit. The program also offers loans to clients who have had debt, low income or no income. It additionally offers a purchase of up to 100 % LTV and refinance of up to 75 % LTV.
Residential private money loans are always in high demand and the rules and regulations with primary residences can be a bit stringent. Hardmoneyloans.org offers great programs for homeowners and Real Estate investors with residential or commercial real estate. They help in refinancing existing mortgage or getting a mortgage to purchase real estate. To purchase or refinance a property, they require different documents from the investors.
The company, Hardmoneyloans.org helps in providing business loans even if a client is unable to qualify for a commercial bank or SBA loan. In addition to the benefits provided, it is not important to have a US employment or hold a SSN to apply for a Hard Money Loan. The company also helps in repairing a bad credit. Any investor, real estate or other property owners interested in applying for a loan up to $10 million with low interest rates can visit http://hardmoneyloans.org/.
About HML Investment group
HML Group is a leading provider of private money lending. The company offers money-lending services to different parts of California in the United States. The company has launched residential and commercial Hard Money Loans to consumers and real estate professionals in California. Contact the California Hard Money Lenders at 818-308-4443, and avail the benefits offered by them to repay your mortgages.
For more details, you may log on to http://hardmoneyloans.org