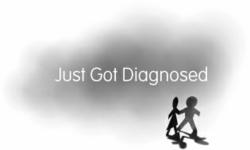 We have to look at the emotional underpinnings of the patient-physician relationship. We can't ignore that patients feel a sense of security in this relationship, of feeling listened to, of feeling that they are being cared for. When your doctor gives you
New York, NY (PRWEB) May 15, 2012
Dr. Gary McClain served on a panel for "Choosing Wisely: Consumer Communications Summit," held on May 9, 2012, at Consumer Reports' National Headquarters in Yonkers, NY. The summit was a collaborative discussion among consumer organizations and professional societies about how they can work together to successfully translate and distribute information about "Choosing Wisely," a consumer campaign directed toward creating awareness of unnecessary medical testing. Dr. McClain spoke as the patient advocate on a panel, "Doctor/Consumer Dialogue: Difficult Questions & Answers."
McClain was asked to serve on the panel as a result of his work with clients who are newly-diagnosed with chronic and catastrophic medical conditions, as well as his involvement as "Dr. Gary" on the leading patient social networking website, http://www.AllianceHealth.com. The summit was convened in support of "Choosing Wisely," a campaign sponsored by the Consumers Union, publisher of Consumer Reports, and the American Board of Internal Medicine Foundation.
"I was honored to serve on this panel and to talk about the role of medical testing from the patient's perspective," McClain said. "We live in a medicalized society. We are constantly bombarded by the message that there is a medical answer to everything. The media tells patients that 'it is better to know than not know' and encourages to ask their doctors for more testing. It comes down to fear, uncertainty, and doubt. Their physicians, on the other hand, may not feel that these tests are necessary, or may encourage patients to undergo other testing that patients may not be comfortable with or not understand why they need them. And patients are being faced with larger copays. Patients are being faced with tough decisions and, as a result, they feel confused and disempowered."
McClain describes the testing decision as having not only a rational component but also an emotional component. "Yes, patients can evaluate the stated benefits of a test. But it's not all about evaluating the facts. We have to look at the emotional underpinnings of the patient-physician relationship. We can't ignore that patients feel a sense of security in this relationship, of feeling listened to, and being cared for. For better or worse, when your doctor gives you a medical test, he/she is providing evidence of that emotional connection. Love me, test me."
The Choosing Wisely campaign is designed to help physicians, patients and other health care stakeholders think and talk about overuse of health care resources in the United States, and the need - or lack thereof - for many frequently ordered tests or treatments, many of which are requested by patients. The campaign also hopes to support physician and patient relationships by encouraging specific conversations about appropriate individualized testing and treatment plans.
McClain emphasized the importance of recognizing that the relationship between patients and their physicians is evolving. "When medical information was first offered on the Web, patients accessed it to prepare to have more informed conversations with their doctors. Now, physicians are relying on the Web, sending patients there to make appointments, to retrieve test results, to manage follow-up programs. And with managed care, they have less compensated time with their patients. Patients are being asked to interface with allied healthcare professionals like physician's assistants. And more specialists are getting involved in their care. As a result, the fundamental conversation between patient and the primary care physician is evolving. How do we get patients ready for this new world when we haven't yet defined what it will look like?
"'Choosing Wisely' has incredible potential to benefit both patients and their physicians by opening the door to more informed conversations, helping them to together as a team to make testing decisions," McClain concluded.
About Dr. Gary McClain and http://www.JustGotDiagnosed.com
Dr. Gary McClain is a licensed counselor, educator, life coach and author who specializes in working with individuals who have been diagnosed with chronic and catastrophic medical conditions, focusing on issues that include coping emotionally, gathering information, making lifestyle and treatment decisions, managing relationships, and communicating with healthcare professionals. As "Dr. Gary," he blogs on patient social networking boards on http://www.AllianceHealth.com. Founded and developed by Dr. McClain, JustGotDiagnosed.com offers information, guidance and inspiration for newly diagnosed patients, their caregivers, and healthcare professionals. His program for newly-diagnosed patients, Prepared for the Road Ahead ™, is focused on the emotional, lifestyle management, communications, and vision for the future. Visit http://www.JustGotDiagnosed.com.