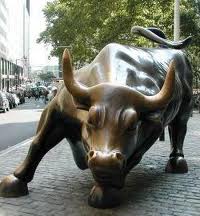 "compared to Midtown Manhattan, downtown rents are more competitive, especially when savings from government real estate incentive programs are factored into the rental equation."
New York, New York (PRWEB) May 16, 2012
After leasing commercial space in Murray Hill and Chelsea for more than 20 years, The Virginia Gildersleeve International Fund has moved to new executive office space on the 5th floor of 11 Broadway in Lower Manhattan. Alan Rosinsky, principal broker of Metro Manhattan Office Space, Inc, represented the Foundation in their search for New York City office space.
The Virginia Gildersleeve Fund, an authority on small grant funding for empowering women in developing countries, initially wanted to explore potential office and loft listings in Midtown and Midtown South. However, after touring The Grand Central Station, Garment District and Murray Hill neighborhoods with Rosinsky, the Foundation agreed to his suggestion to inspect commercial spaces in Lower Manhattan.
Rosinsky explains that, "compared to Midtown Manhattan, downtown rents are more competitive, especially when savings from government real estate incentive programs are factored into the rental equation." The Community Renewal Program (CRP) rent abatement alone offers commercial tenant savings of $10.00 per square foot over a five year period. For these reasons, the area has proven an attractive location for the headquarters of many non-profit and humanitarian-focused organizations.
Metro Manhattan Office Space, Inc. showed its customer a selection of reasonably priced space in quality Class A and Class B buildings in the Financial District with excellent access to subways, trains and buses. Among these properties, 11 Broadway offered the amenities they desired at the right price point.
Located between Morris Street and Battery Place, 11 Broadway was built in 1898. The building features a unique entrance that calls to mind ancient Egyptian architecture, and the upper floors are clad with glazed brick. Recent renovations have incorporated modern mechanical and electrical systems. Other technological amenities include high speed Internet access and fiber optic services for voice and data. The building also offers an attended lobby and security service.
The Virginia Gildersleeve International Fund signed a five year lease for their new office space. It measures 1,500 square feet. Asking rent was in the low-$30.00s per SF. The Foundation took possession of the space in April.
Metro Manhattan Office Space, Inc. is a New York City based commercial real estate brokerage firm. The company specializes in tenant representation, assisting businesses and organizations in their acquisition of leased Manhattan office space, loft, showroom, medical and retail real estate in Manhattan.
# # #