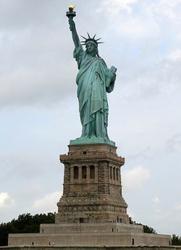 Equity-based crowdfunding be will a $300 billion dollar industry
New York, New York (PRWEB) May 14, 2012
Crowdfunding 101: Using the Internet & Social Media to Fund Your Startup & Growth was the topic of a workshop held on May 10, 2012 at The Small Business Expo in New York City.
The event, hosted by Conzortia Business Funding Inc., was the first of its kind, catering to the education of small business owners & small investors on the topic of the alternate small business finance model known as crowdfunding.
Crowdfunding expert, Robert Dobyns, founder & CEO of Conzortia Business Funding, Inc., moderated the event which had presenters from various focus groups aligned with the crowdfunding industry.
Brian Meece, co-founder & CEO of RocketHub.com talked about donation & rewards-based crowdfunding models for income generation among artists, non-profits, artistic forums & groups.
David Marlett, Founder & Executive Director of National Crowdfunding Association, spoke about the genesis & future of the crowdfunding industry.
Douglas Ellenoff, Founding Partner - Ellenoff Grossman & Schole, LLP spoke about his firm's role in the process that generated the JOBS Act, their current activity in assisting with the SEC's rule-making process and the current & future legal issues that will effect crowdfunding platforms planning to present equity-based crowdfunding solutions for small businesses.
Ryan Williams, US Director, GrowVC, whose firm has been involved in overseas equity-based platforms, presented details on experiential equity-based crowdfunding.
Robert Dobyns, (CEO Conzortia.com) explained about the upcoming opportunities for small investors desiring to promote jobs and opportunities in U.S based companies through crowdfunding.
Passage of the JOBS Act has generated enormous interest in crowdfunding. Finance expert Brad Feld, a managing director at Foundry Group, has estimated that equity-based crowdfunding be will a $300 billion dollar industry. Many angel investors and venture capitalists view crowdfunding as a gateway opportunity to seek out the "next big thing" in the areas of technology & innovation.
Conzortia has plans to take the Crowdfunding 101 workshop on the road across America to heighten awareness of this new, vital financial component. Space is limited at these functions, so pre-registration is required. To register to receive details for an upcoming Crowdfunding 101 Workshop in your area, go to http://www.Crowdfunding101Workshop.com
For general information on crowdfunding, visit http://www.Conzortia.com