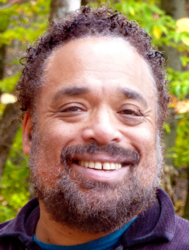 These 'conservatives' never talk about Investing in America -- not in Education, not in Infrastructure, and certainly not in 21st century Energy Jobs. It's more about who and what they hate.
San Mateo, CA (PRWEB) May 14, 2012
In the US Senate primary in California on June 5th, where 23 candidates vie to challenge Senator Dianne Feinstein in November, conservative candidates were recorded on video verbally attacking teachers, Muslims, and minority groups to excite their base at GOP and Tea Party venues.
The video was recorded at a 'Get to Know Your Candidates' event hosted by the San Mateo GOP at the American Legion Hall here.
Dr. David Levitt, the candidate who recorded the event, reports unmasked homophobia, Islamophobia, and racism in the Repubilicans' speeches. in the video Republican candidate Rabbi Shifren cries, "... I AM an Islamophobe, and everything we need to know about Islam, we learned on 9-11! I believe in peace and justice for everybody -- but that's not why they're here. ... We're getting sucker-punched because we as white -- yes I said it! -- as white, Christian Americans are being taught that somehow WE are to blame for all the problems."
Equally stunning were constant conservative attacks on teachers and public schools, says Levitt. American Independent candidate Don Grunmann makes frequent reference to "what I call the homosexual sodomy movement" and compares public school administrators to Hitler: "As Hitler said, I don't care what you believe as parents, I'll teach your kids, I'll train them, they'll believe what I want, and I win." Republican Dan Hughes says we are "watching the teacher's union and the administrators' bureaucracy bankrupt our children and our future generations" and offers to "wipe out the Department of Education at the Federal level; wipe out the bureaucracy at the state level," amid "free market" solutions that don't say whether or how public schools should be funded. Rabbi Schifren calls teachers "leftist radical scum" and offers autographed copies of his book, "Kill Your Teacher."
In the spirit of this year's all-party "top two" primary, the San Mateo GOP invited Democrats such as technologist Dr. David Levitt, who endorses the Contract for the American Dream, a fairer social and economic proposal developed by over 100,000 Americans and popularized in Van Jones' current bestseller, "Rebuild the Dream." Under the new primary rules, Levitt can also win in June, putting two Democrats on the ballot instead of a Republican.
Dr. Levitt, expresses concern for the 'conservatives' proposals in his introduction to the video. "They never talk about Investing -- not in Education, not in Infrastructure, and certainly not in 21st century Energy Jobs." Levitt, a computer scientist who has not run for office before, is challenging a status quo that is famously better at fundraising and campaigning than governing or problem solving.
In video of Dr. Levitt's speech to the GOP he reminds the audience that while campaigning includes arousing passion, governing is about problem solving. Levitt appeals to shared beliefs -- about the dangers of bank bailouts, surveillance, and intrusive government. He questions rhetoric aimed at dividing workers of a shrinking middle class; and gently questions the truth of other candidates' assumptions and statements. He reminds the crowd that when candidate after candidate praises the Constitution but refers to the 2nd Amendment "right to bear arms" as if it is the whole Bill of Rights, they are talking down to and perhaps insulting their audience.
Sated on a continuous diet of red meat, the GOP and Tea Party audience eagerly attends to Levitt's speech and greets it with applause.
David Alex Levitt is on the US Senate ballot for California in the June 5th primary race. Sample and absentee ballots are being distributed this week.
David Levitt for US Senate Campaign Committee is in Sebastopol, California.
Like http://www.facebook.com/Levitt2012
Follow @Levitt2012
Give http://Levitt2012.org/donate
Vote.