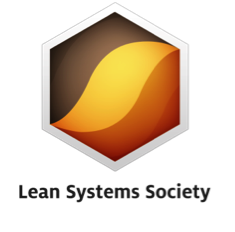 The new Lean Systems Society is modeled on the United Kingdom's Royal Society and its fellowship of the world's most eminent scientists
Boston, MA (PRWEB) May 14, 2012
The Lean Software & Systems Consortium, a global, non-profit organization whose mission is to improve the world by improving its systems and system-building capabilities, announced today that it has rebranded as The Lean Systems Society. The change will provide a number of new avenues for members of the community to amplify their influence on the future direction of Lean in knowledge work.
The new Lean Systems Society is modeled on the United Kingdom's Royal Society and its fellowship of the world's most eminent scientists. The Royal Society was created to actively promote thought leadership in the sciences by honoring original thinkers as Fellows, and encouraging collaboration and debate.
"After a review of our organization's evolution and our purpose of improving the world by improving its systems, we believe the Royal Society's 300 years of success is an ideal model to emulate," said James Sutton, president of the Lean Systems Society.
Initiatives of the Society will include conducting the Fellowship, seeding focused communities in additional systems areas besides Lean flow, and the use of its moral, technical and institutional weight to reinforce promising systems trends. Future "Lean Systems Society" conferences will continue in a similar vein to the popular "Lean Software & Systems Conferences."
The Fellowship is being launched with the Board's careful selection of thought leaders in the systems fields, based on stringent criteria of leadership, originality and excellence. The founding Fellows will be installed at the 2012 Lean Software & Systems Conference. Future Fellows will be added each year according to the Royal Society model.
The Society is driven by the same world needs as the prior Lean Software & Systems Consortium, but it addresses them more directly and deeply. "Our community nurtures, applies, and synthesizes many forms of systems thinking in numerous different domains and across five continents. The Lean paradigm, with its cognition-driven "people-first" worldview, remains at its core," Sutton said. "The major systems approaches must come together to combine their strengths and offset their weaknesses. The Society provides a catalyst to accelerate and deepen this movement."
Through its Fellowship, community-building, and external influencing activities, the Society will work to bring together thinkers and doers from many different perspectives. Sutton concludes: "As has long happened in the Royal Society, this kind of interaction releases creativity beyond what anyone could have foreseen."
About The Lean Systems Society
Credo: "The Lean Systems Society believes that excellence in managing complexity requires accepting that complexity and uncertainty are natural to social systems and knowledge work. Effective systems must produce both better economic and sociological outcomes. Their development requires a holistic approach that incorporates the human condition. The Society is committed to exploring valuable ideas from all disciplines, and fostering a community that derives solutions from a common set of values and principles, while embracing specific context and avoiding dogma." For more information, please visit http://leansystemssociety.org