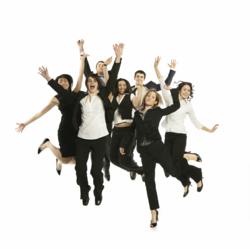 IRIS Exchequer software is the Financial Director's accounting solution of choice.
Bournemouth, UK (PRWEB UK) 16 May 2012
IRIS Accounting & Business Solutions has announced that the latest release of IRIS Exchequer is now live.
IRIS Exchequer v6.10 is the second release of 2012 and the latest technological advancement of Exchequer's award winning accounting and finance software giving users tighter financial control over their business processes from start to finish.
IRIS Exchequer's flexible, robust accounting software covers much more than core accounting ledgers, or cost centre and departmental budgeting.
Exchequer software is the Financial Director's accounting solution of choice. It offers a range of financial and business software modular suites that can be adopted as a whole or individually, providing complete flexibility. Its strong management reporting and powerful drill-down capabilities have positioned Exchequer as a leader in its field, giving organisations fast access to key business information – critical in today's fast paced world.
Report improvements to v6.10, along with a 50% performance gain (when compared to previous MS SQL releases) on the 'Check All Accounts' routine fully compliment the reporting enhancements already available in v6.8 and v6.9. Details of these versions and all versions form v6.0 onwards can be viewed in the Release History section of myeXchequer.
More Information
As always, myeXchequer holds the full details of IRIS Exchequer v6.10 or customers can refer to the 'What's new in this release' section of the IRIS Exchequer help file contents page or alternatively review "Entread" from the root of the v6.10 CD prior to installing.
What's Next?
Not wanting to wish away the summer, the product team are setting their sights on November for the launch of IRIS Exchequer v7.0 and are looking forward to sharing details of this release over the coming months.
About IRIS Exchequer:
IRIS Exchequer is a mid-market business and finance management solution that has received a number of awards over the years. Awards success includes winning 'Financial Software Provider of the Year' in the Real Finance/CBI FDs' Excellence Awards 2011, 2008, 2006 and 2005.
IRIS Exchequer was named the 'Best rated accounting product catering for businesses in the medium range' in an authoritative survey by the ICAEW (Institute of Chartered Accountants in England and Wales), the industry body which also accredits IRIS Exchequer.
For further information, please contact:
IRIS Accounting & Business Solutions
0844 815 5600
0844 815 5592
http://www.exchequer.com
Follow us on Twitter at @IRISenterprise