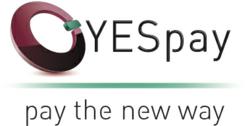 London (PRWEB UK) 14 May 2012
The cutting edge
EasyV-Retail is a pre-accredited card payment solution that enables merchants to process EMV Chip & PIN and magnetic credit and debit card payments within seconds via their EPOS systems. Combining powerful payment software with a choice of PIN Pads, EasyV-Retail was ideal for High Sports as a fully integrated card payment solution. Adopting the solution from YESpay has drastically improved the functions at High Sports. "Our partnerships with key suppliers such as RD Software Ltd. and YESpay have enabled us to grow and manage our business more effectively and to serve our customers to the best of our ability. We look forward to the partnerships continuing and to High Sports expanded use of YESpay's services", quotes, Michael Wates, Director, High Sports Group Ltd.
With YESpay, High Sports has achieved full integration with their EPOS software therefore reducing the risk of errors. The transaction speed, customer and operator experience has improved strikingly, with reduced queuing at desks thanks to faster transaction times. "Our busiest centre, Crawley saw the biggest transformation when the staff was able to handle customers very efficiently and quickly. The EFT transactions happened in around 3 secs compared to the 45-60 secs that the PDQ would normally take", adds Michael. The integration of the solution with High Sports back office systems has also meant a massive reduction in time spent resolving balancing errors and customer queries thanks to the online web based reporting provided by EMBOSS for all of High Sports card transactions.
The way forward
The implementation of EasyV-Retail and adoption of a different way of working was a big challenge for the existing centres of High Sports. But after a successful migration at one of them, its benefits were realised instantly and before long, other centres moved too!
With 8 High Sports main outlets and a small school-based wall smoothly running on YESpay system, High sports became 100% dependant on the EasyV-Retail solution. The later additions – a centre in Basildon (2011) and another in Plymouth (early 2012) had multiple EPOS and YESpay terminals from the beginning. High Sports is glad to have set its foot on a long and rewarding journey with YESpay!
About High Sports Group Ltd:
High Sports (http://www.high-sports.co.uk) is one of the first dedicated commercial walls to open in the UK. Today, High Sports are the first climbing company to establish a chain of 8 active centres and 1 school based site. High Sports have also helped move climbing into the mainstream of leisure activities with state of the art climbing walls within several of the countries premier new build leisure centres. The year ahead will see further new facilities established and a continued commitment to making climbing accessible to the widest possible audience within the highest quality venues.
About RD Soft Ltd:
RD Software Ltd (http://www.membershiptill.com) delivers all aspects of an IT solution including system consultancy, user specifications, programming, hardware supply, installation, training and support. The company's broad customer base covers multinational companies, major high street names, small companies and individuals. The LMS software range designed for leisure operations has been developed and refined at RD Software Ltd. LMS is particularly good at payment processing with a lot of development work being around shortening transactions times and introducing advanced technology. For speed and efficiency LMS uses the YESpay wallet to collect monthly membership fees, which helps improve retail cash flow.
About YESpay International Ltd:
YESpay, a global card payments service company, provides highly secure Internet, EMV Chip & PIN, contactless and gift card payment processing services to independent and multi-chain merchants. Through EMBOSS™, the YESpay Managed Payment Service, merchants can quickly accept integrated card payments within EPOS, kiosks, hospitality and e-commerce systems with minimal capital investment and low on-going services costs. EMBOSS is an on-line IP-based payment processing service that has been generically pre-accredited by major Card Acquirers in Europe and North America (including Chase Paymentech, First Data Merchant Service (FDMS), Barclaycard Business, Global Payments, HSBC, HBOS, Lloyds Cardnet, Moneris, Worlday, Ulster Bank, Elavon, NETS, Amex and Diners). In addition, the YESpay EMBOSS service is fully end to end certified to Payment Card Industry Data Security Standards (PCI DSS) Level 1 as mandated by Visa and MasterCard. The YESpay EasyV-Suite of card payment products is innovative and cost-effective for EPOS, Kiosk, Hospitality, Mobile and Internet environments. With the YESpay EMBOSS card payment service, merchants can perform card payments in both card-present and card-not-present environments. ¬¬
Contact details:
UK Headquarters: Checknet House, 153 East Barnet Road, Barnet, EN4 8QZ, UK
UK/Europe phone: +44 - 203 - 006 - 3790
Canada Office: 116 Spadina Avenue, Suite 201, Toronto, Ontario, M5V 2K6, Canada
Canada/USA Phone: 1 855-YES-PAY- 1
PR Contact: Nitasha Jain, Marketing Manager, ext. 402, nitasha(dot)jain(at)yes-pay(dot)com,
marketing(at)yes-pay(dot)com