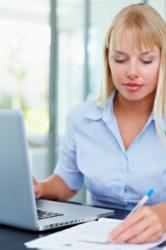 (PRWEB UK) 14 May 2012
Author: Ralph Morton
HMRC has just announced the new fuel scale charge for 2012/13 – it's vital if the business supplies free fuel to the company car drivers.
Now, of course, an employee who benefits from the company car and the free fuel provided will have to pay the benefit in kind tax on that.
But there's a little more taxation to go. One can claim for all the VAT on the fuel provided – without the need to laboriously work out what was for business and private usage.
However, the VAT-man gets the private element back by applying the HMRC's VAT fuel scale charges.
The new VAT fuel scale charges for 2012/13 apply to all accounting periods beginning on 01 May 2012 or from that point onwards.
Like company car tax, the fuel scale charges are based on CO2 emissions and rise in steps of 5% from 120g/km or less to 225g/km and over. If the company car in question has CO2 emissions between bands, just round down.
The VAT can be accounted for either monthly, quarterly or yearly – all three scale charges are shown below.
What if the company car is only used for business?
If there is no private usage – and the company car is always left at the office or works premises – then the full amount of VAT on fuel can be recovered. Don't need to apply the fuel scale charges.
For a small business with a few cars – this looks very complicated. Does it have to use it, too?
No, quite simply. HMRC is happy for a simpler approach for smaller businesses. Don't account for any of the VAT – and just use the total amount as a business expense (subject to the percentage of private usage).
Having some bi-fuel cars – which CO2 figure has to be used?
For bi-fuel company cars, use the lower of the CO2 emission figures when applying the fuel scale charge.
The company cars are too old to have CO2 emission figures. What to do?
This is simple enough. If the company car has an engine capacity of up to 1.4-litres, then use the 140g/km CO2 band in the VAT fuel scale charge list. If the engine size is between 1.4 to 2.0 litres, then use the 17g/km CO2 band. And for company cars over 2.0-litres then use the 225g/km fuel scale band.
Editor's note: Always take professional advice on company car policy. The accountant, business adviser, or fleet management consultant will be able to help with the correct company car tax allowance.