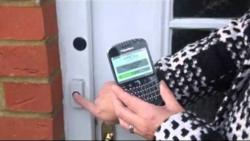 SmartTask Attend offers an ideal tool to help us provide evidence of service delivery and show we are maintaining the necessary levels of support.
High Wycombe, Buckinghamshire (PRWEB UK) 15 May 2012
SmartTask Attend uses the latest Near Field Communication (NFC) and RFID attendance technology installed on a mobile phone to allow carers to electronically log attendance. As a result, the carer simply has to swipe their phone over a tag or label unique to the service users home to record arrival and departure times, with details sent to the SmartTask Attend web portal. The system also possesses the functionality to capture QR Codes® via a mobile device's camera as an alternative means of recording carer workflow.
Kevin McPherson, General Manager at Professional Care Services commented: "We are committed to meeting the precise care needs of local authorities, so SmartTask Attend offers an ideal tool to help us provide evidence of service delivery and show we are maintaining the necessary levels of support. The web portal will give us immediate access to vital data at a click of a button to provide valuable operational insight and reduce the administration time required to produce employee and service user time sheets."
Paul Ridden, Managing Director of Skillweb said: "with the increasing pressure from local authorities to provide electronic attendance monitoring, SmartTask Attend is an ideal tool to not only demonstrate compliance but also reduce administration time spent producing time sheets and prove service delivery. It is 100 per cent accurate to enable organisations to monitor and verify visits."