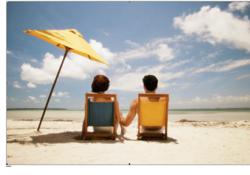 East Hartford, CT (PRWEB) May 16, 2012
Within the past few years, the travel industry dealt with a steady decline of revenue due to the recession during 2008 and 2009. During this time frame, individuals spent a dramatically lower amount of money on leisure activities, which then caused the amount that consumers spent on travel to steadily decline. The travel insurance industry began to see growth again leading from 2010 to 2011 when travelers took a greater interest in insuring their plans because they did not want to risk losing a large sum of money that was invested in a trip due to an unexpected occurrence such as a cancellation or delay. During Summer 2012, the travel industry is expected to grow due to disposable income steadily increasing.
With summer travel fast approaching, disposable incomes rising, and consumers beginning to invest a greater of portion of their incomes on travel expenses, Travel Insured urges travelers to invest in coverage more than ever. The increase in travel, as well as the increase of natural disasters has boosted the demand for travel insurance protection. It is also crucial for consumers to be aware of protecting their investments due to a higher risk of flight cancellations and delays. Policies can protect unforeseen events including delay or cancellation, medical emergencies, and lost baggage.
Travel Insured International®, a leading privately-owned travel insurance provider, urges fliers who may have overlooked travel coverage as a necessity in the past to reconsider for future summer travel plans.

All of the four Travel Insured International® retail plans, including Worldwide Trip Protector, Worldwide Trip Protector Gold, Trip Protector Lite, and Trip Protector Lite Expanded provide Trip Cancellation or Interruption coverage due to sickness, injury or death of the insured, his or her travel companion, or any of their family members resulting in medically-imposed restrictions documented by the attending physician of the sick individual.
Under the Worldwide Trip Protector, Worldwide Trip Protector Gold, or Trip Protector Lite Expanded plans a covered illness can include recurrence of a pre-existing condition illness provided the plan was purchased within 14, 21 or 30 days of the initial trip deposit, depending upon the selected plan, and other simple purchase requirements have been met.
Family members (of the insured or his or her travel companion) whose illness can trigger coverage under Trip Cancellation / Trip Interruption include parents, a legal guardian, step-parent, grandparents, parents-in-law, grandchildren, natural or adopted children, children-in-law, brother, sister, stepbrother or stepsister, brother or sister-in-law, aunt, uncle, niece or nephew.
Travel is only expected to rise throughout Summer 2012 and no matter what type of trip, prepared travelers will plan ahead with the policy which fits their coverage needs best in order to protect their travel investments.
About Travel Insured International®
Travel Insured International®, based in E. Hartford, CT, was founded in 1994 by the foresight of insurance industry executive Peter Gehris when he acquired the travel protection division of the Travelers Insurance Company. Coverage is underwritten by Arch Insurance Company (a Missouri corporation, NAIC #11150) with executive offices located in Jersey City, NJ. Arch Insurance is rated A ("Excellent") for financial strength by the insurance rating service A.M. Best. Not all insurance products or coverage is available in all jurisdictions. Coverage is subject to actual policy language.
Travel Insured International
52-S Oakland Ave.
E. Hartford, CT 06128-0568