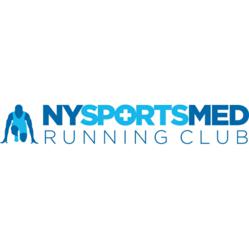 Unlike other running clubs, our main focus is on running form and technique as the foundation of our program. Our program is designed to safely return you to running."
New York, NY (PRWEB) May 14, 2012
After the Ny SportsMed Running Club begins in mid-May, patients and recovering runners will be able to ease back into running with the help of their very own physical therapists and trainers. The Ny SportsMed Running Club is hosted by Jay Hachadoorian, Francis Diano, and Allison Lind, highly trained exercise specialists and physical therapists. The club will enable patients to get back into a running regimen with guidance from PTs and exercise therapists. This professional guidance will help members prevent reinjury, strengthen their injury, all while training and improving their running form.
The Ny SportsMed Running Club, a New York Roadrunner Team, will hold its first session on May 22rd at 6:30 PM, and will subsequently hold weekly running sessions. Meetings will originate at NY Sportsmed's Columbus Circle location and members will run through Central Park alongside PTs and aides.
Throughout the summer, runners will participate in races, marathons, and will sponsor the Pride Run on June 23rd.
In addition to running through Central Park with the Ny SportsMed Running Club, Hachadoorian will host additional Running Technique Workshops. Through these four-hour workshops, Hachadoorian will teach runners to be faster, more efficient, and safer when running long distances.
"Unlike other running clubs, our main focus is on running form and technique as the foundation of our program. We are not just out to log miles and overtrain, two sure ways to get injured again," Hachadoorian said. On the relationship between the Running Technique Workshop's connection to patients' physical therapy program, Hachadoorian added, "Our program is designed to safely return you to running."
The workshop is specially prepared for those with sports-related injuries although anyone can benefit from learning proper running technique. The first of these clinics is on Saturday, June 2nd from 10 AM to 2 PM, and costs $195 per person.
Media contacts should call Teela Depena at 212.750.1110 or email to teela(at)nysportsmed(dot)com. Runners interested in either the workshop or the running club should contact Ny SportsMed directly by phoning 212.750.1110 or email getbetterfaster(at)nysportsmed(dot)com.