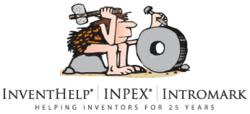 Pittsburgh, PA (PRWEB) May 18, 2012
InventHelp®, America's largest invention submission company, announces that one of its clients, an inventor from Texas, has designed a cover that could help to ensure that tire-shine over-spray doesn't mar the tire's rims. This invention is patented.
The "Rim Shield Device" would protect the rims while they are being cleaned or shined, and could eliminate the need to wipe down the rims after polishing the tires. According to the inventor, the Rim Shield Device could save time and effort and help to make the rims last longer.
The device would be made of metal and plastic, and could be sold as a set of four. Each cover would include spring clips on the outer edges to hold it onto the rim, and the clips could feature rubber tips to prevent the rims from being scratched. A spring knob and handle would be located in the center of each cover, with the handle allowing for easy alignment when putting the cover on. Before polishing tires, the individual would attach a cover to each rim. They could also hold the cover by the handle over the rim when spraying gloss on the tire.
"I always have to re-clean the rims after putting on the tired because the polish drops onto the chrome," said the inventor. "I came up with the Rim Shield Device to save myself time and trouble."
InventHelp® is attempting to submit the invention to companies for review. If substantial interest is expressed, the company will attempt to negotiate for a sale or royalties for the inventor. For more information, telephone Dept. 10-HTK-184 at (800) 851-6030.
Manufacturers interested in reviewing additional inventions and new product ideas can contact InventHelp's marketing partner Intromark by filling out an online request to review new product ideas here.
# # #