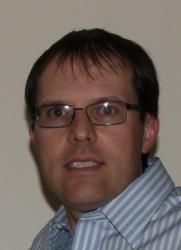 With Void Safety, we are proud to bring added power and protection to the users in EiffelStudio
Santa Barbara, CA (PRWEB) May 15, 2012
EiffelStudio is the first commercial Integrated Development Environment (IDE) to include "Void Safety", a mechanism that entirely removes the risk of applications crashing because of "null pointer dereferencing". World-famous computer scientist and Turing Award winner C.A.R. Hoare called this problem the "Billion-Dollar Mistake". Thanks to Void Safety, Eiffel programmers are freed from this threat to the reliability of their applications. "With the increasing complexity of the applications they develop today, programmers need tools that protect against errors, vulnerabilities, and system crashes," said Emmanuel Stapf, Senior Software Developer with Eiffel Software.
EiffelStudio is based on the Eiffel programming language, the most extensive implementation of object-oriented concepts, standardized through ECMA and the International Standards Organization. Its core concepts, native only to Eiffel, such as Design by Contract™, multiple inheritance, genericity, conversions, agents, automatic testing, void safety, concurrency allow developers to write high quality applications that are easy to maintain. Eiffel, which received the prestigious ACM Software System Award, is used by developers and design-team leaders in challenging enterprise environments in the financial, insurance, manufacturing, health, and government sectors as well as by independent development teams.
A full-feature evaluation edition of EiffelStudio is available from the Eiffel Software website, enabling developers to experience the full power of the environment before purchasing it.
About Eiffel Software
Eiffel Software was founded in 1985 with the mission of developing compilers and tools based on the power of pure object-oriented concepts to improve programmers' productivity, lifecycle efficiency and quality of the resulting applications. For over twenty-five years Eiffel Software has delivered to its customer base the most cost-effective and advanced development tools on a large variety of platforms. For more information contact us at tellmemore(at)eiffel(dot)com or call +1-805-685-1006.
Product or company names mentioned herein may be trademarks of their respective owners.