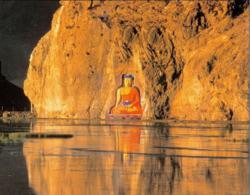 (PRWEB) May 15, 2012
For most people, travel means excitement and adventure. New places, new cultures, beautiful landscapes—but travelers also worry about safety. It's easy for people to know how to protect themselves in a familiar environment, but when they leave home, the rules change.
In the Tibet Autonomous Region the Chinese government takes a hard line with any activity that is considered politically subversive, and travelers should educate themselves ahead of time about potential risks.
Explore Tibet, a Lhasa-based Tibet travel agency that focuses on sustainable travel and responsible kailash trek, has put together some tips for safe Tibet travel.

As tourism to Tibet grows, unfortunately so does crime. Thieves and shady tour operators cluster in popular tourist spots like the Everest base camp. Be aware of your belongings, and contract for tours and treks through reputable, accredited agencies. Be advised that prostitution and gambling are illegal in Tibet.
Pickpocketing can be a problem, especially around busy monasteries and city markets. Travelers should store wallets and phones in a hard-to-access place, and keep an eye on their belongings.
All foreign tourists to Tibet must carry the proper permits and travel with a tour agency and guide. Be advised that flouting these laws or engaging in illegal activities can cause the traveler's tour agency to be punished, fined, or even have their licenses revoked.
Political discussions about the Dalai Lama and the Chinese involvement in Tibet are prohibited, and can not only get the traveler in trouble with the police, it can also get local Tibetans into serious trouble.
Travelers should be aware that their cell phone and internet use is monitored and censored.
Do not take pictures of military personnel.
With some preparation and precautions even the most nervous traveler should be able to put their mind at ease and enjoy the Tibet tour.