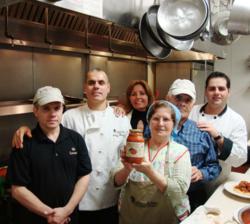 Mount Kisco, NY (PRWEB) May 16, 2012
Cucina Antica Foods is now using eco-friendly packing peanuts made of corn starch. They resemble foam peanuts, but are biodegradable. Our products require sturdy packaging and we have found eco-friendly peanuts that serve that purpose while not hurting our environment.
Cucina Antica Foods Corp. is a family owned and operated company located in Westchester County, New York. For over 14 years, Cucina Antica Foods Corp. has provided families with all-natural, fresh sauces as well as donations and support for families in need. Recently an organic line of dressings and ketchup has been launched. For more information, please visit http://www.cucina-antica.com.