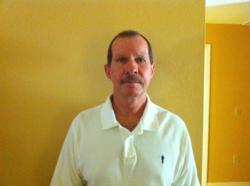 "I Didn't Cry Today" would be a Shakespearean tragedy, except for the fact that it's true."
J.L.Robb, Author
"The End The Book"
series
Bradenton, FL (PRWEB) May 16, 2012
The death of a child, under any circumstances, is a parent's worst nightmare. Only if it has happened to you can you begin to understand it. This young man, barely twenty-eight years old, passed away from a drug overdose. Alone, under a bridge. After years of struggle, with all the promise a parent could hope for, to be found no more in this world. All seemed lost, including faith in God. However, God never gave up. An incredible miracle--a visit to heaven--was granted to a grieving father.
"I Didn't Cry Today" is author Haney's story of his son's battle with addiction, through ups and downs, good times and bad, with lots of tears and prayers in between. In the end, God allowed him to not only see what his son has now, but to feel it as well. As author Haney put it, "I know that the pain and sorrow we face in this world cannot compare to the joy that lies ahead. It is a joy that cannot be described in human terms. I have felt it. Oh, only for a brief moment, to be sure. But I have felt it."
If you are a parent, this book is invaluable. Don't think your child is immune. Addiction can overwhelm your child and you before you realize what has happened. If you know someone dear to you who is struggling with addiction, or perhaps you are struggling with the disease yourself, author Haney's story could make a difference. If your faith needs lifting up, this book is for you.
"I Didn't Cry Today" is published by Westbow Press, a division of Thomas Nelson. A website is available at http://www.ididntcrytoday.com.
Jerry Haney is a retired educator with thirty years of service in the Manatee County, Florida school system. He also spent nearly two years volunteering to help the homeless at the One Stop Center in Bradenton, Florida.