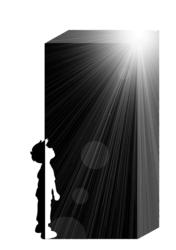 "Books are not in decline, it's only the traditional model that's failing."
London (PRWEB UK) 16 May 2012
In these days of falling book sales and record closures of high street book shops one publisher is bucking the trend. Mirador Publishing, an Indie publisher based in the West of England, has just launched three new books under its new Sci-Fi and Fantasy imprint, Netherworld Books.
The first title, "A History of The Devil" by Adrian Briggs is also a massive gamble for the fledgling publisher. The book asks the reader to take a sympathetic view of history's greatest bad guy, Satan himself.
Commissioning Editor Claire Ashton said yesterday, "This book is already causing a huge controversy with some elements not seeming to understand it's just a work of fiction. "
The second title. "Lucid" by Marion Grace Woolley is no less controversial, dealing as it does with the effects LSD and Shamanistic Magic. It has been described as, "A journey through the chaos of LSD and the magic of dreams into the darkest corners of the human mind."
The third book "Hell's Secrets" by F R Jameson is a more straight forward horror novel in the classic mould. Claire describes it as, "A sort of a cross between Stephen King and Dante."
Asked why the company was taking such a gamble on these three books as the launch platform for Netherworld Books, Claire replied, "Netherworld was created to give new authors a chance. When the Big Six publishers are cutting back and only investing in established safe authors we felt there was a need to support the first time novelist."
Netherworld was created on the back of the experiences of one author who was reduced to tears at the treatment she received when she tried to present her manuscript to a big publisher.
Mirador Publishing itself is a huge success story and despite the recession continues to grow year on year.
Mirador's Marketing Manager David Luddington said, "The world of reading has never been healthier, it's just the traditional publishing model of Agent, Publisher and High Street Bookshop that's failing. We exist to support our authors, not the other way round. There are some quite excellent authors out there and they deserve to have their voice heard."
Netherworld Books is currently seeking new authors and sees itself as the new light in the Sci-Fi and Fantasy publishing world. "We are looking to give a chance to bright new novelists who are getting a rough deal from the traditional publishing world," said David.