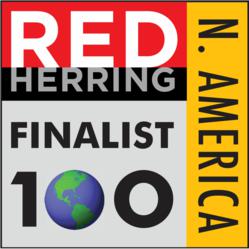 The past year has been our best yet in terms of innovation, growth and new customer wins," said Jeff Buck, CEO, QuantiSense, Inc.
Atlanta, GA (PRWEB) May 15, 2012
QuantiSense, the leading provider of retail business intelligence and decision orchestration solutions, today announced it has been selected as a finalist for Red Herring's Top 100 Americas award, a prestigious list honoring the year's most promising private technology companies in North America. The award recognizes the Company's accomplishments in helping retailers combine innovative analytics technologies from QuantiSense with their existing business intelligence (BI) investments to better orchestrate merchandising and store operations decisions.
The Red Herring editorial team selected the most innovative companies from a pool of hundreds from across North America. The nominees are evaluated on both quantitative and qualitative criteria, such as financial performance, technology innovation, quality of management, execution of strategy and integration into their respective industries.
This unique assessment of potential is complemented by a review of each company's actual track record of delivering customer value, which allows Red Herring to see past the "buzz" and make the list a valuable instrument for discovering and advocating the greatest business opportunities in the industry.
"This year was very rewarding," said Alex Vieux, publisher and Chairman of Red Herring. "There are so many great companies producing truly innovative and amazing products and technologies. We had a very difficult time narrowing the field and selecting the finalists from such a group of future stars. QuantiSense shows great promise therefore deserves to be on the short list. Now we are faced with the difficult task of selecting the Top 100 winners."
"QuantiSense is honored to be selected as a finalist for the 2012 Red Herring Top 100 Americas Award, especially within the competitive software category," said Jeff Buck, CEO, QuantiSense, Inc. "The past year has been our best yet in terms of innovation, growth and new customer wins. Red Herring's recognition of our accomplishments is extremely gratifying to our entire team."
Finalists for the 2012 edition of the Red Herring 100 Americas award are selected based upon their technological innovation, management strength, market size, investor record, customer acquisition and financial health. QuantiSense will present their winning strategies at the Red Herring Americas Forum in Santa Monica, California, May 21-23, 2012.
About QuantiSense, Inc.
Based on a decade of experience delivering business intelligence solutions, QuantiSense offers a fresh approach to retail analytics. Using the QuantiSense Decision Orchestration PlatformTM, retailers can finally combine business intelligence with industry best practices to ensure the most profitable merchandising and store operations decisions. With top 10 rankings across 28 categories in the latest RIS Software LeaderBoard for retail technology, QuantiSense is known for its 60-day implementation and high customer satisfaction. Customers including Burlington Coat Factory, Casual Male Retail Group, The Gap, Hallmark Cards, Michaels, Pacific Sunwear and Restoration Hardware use QuantiSense PlaybooksTM to deliver operational excellence. Visit http://www.QuantiSense.com.