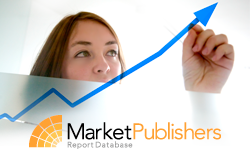 London, UK (PRWEB) May 14, 2012
To build a winning retail bank demands significant investment in three core areas: branch banking, core modernization technology and mobile money. The single most important attribute that unites winning retail banks is the expansion of branch banking because they recognize the branch is the foundation of the customer experience, and they invest in their branch network and continuously build it up. Core modernization technology comes second, which requires considerable investment, but nevertheless delivers efficiencies. Finally, the world's winning retail banks have harnessed innovation in contactless payments and targeted the mobile channel as a battle point to uniquely differentiate themselves from their competitors.
New research report "Banking Trailblazers - Winning Strategies in Retail Banking" prepared by Timetric has been recently published by Market Publishers Ltd.
Report Details:
Title: Banking Trailblazers - Winning Strategies in Retail Banking
Published: April, 2012
Pages: 69
Price: US$ 3,000
http://marketpublishers.com/report/business_finance_insurance/banking_finance/banking_trailblazers_winning_strategies_in_retail_banking.html
The report helps to unlock the winning processes that have enabled major players to outperform their peers in branch banking, mobile money development, customer service innovation and IT process improvement.
Report Scope:

identification of ten global banks servicing retail clients who are outperforming their peers;
counterpoising featured banks in opposition to their country peer group;
in-depth interviews conducted with senior management of the chosen banks;
exploration of a number of themes – social media, mobile money and payment cards.
Companies mentioned include: Royal Bank of Canada, Commonwealth Bank of Australia, OCBC, Ecobank Transnational, Garanti, Itaú-Unibanco, Bradesco, Standard Chartered, Absa Bank, and Česká spořitelna.
Report Contents:
Executive Summary
1 State of the Global Retail Banking Industry 2008-2011
2 Secrets of Success in Retail Banking
2.1 The winning formula in retail banking – themes shared by the ten banks
3 Case Study on Royal Bank of Canada (RBC)
3.1 Canada - A sector of intense competition: Competitor landscape
3.2 Building a 'winning team' the RBC way: Key takeaways
3.3 Interview: Building a 'winning team' the RBC way
3.4 Key facts about Royal Bank of Canada
4 Case Study on Commonwealth Bank of Australia (CBA)
4.1 The 'big four' dominate Australia's banking market: competitor landscape
4.2 ANZ
4.3 Westpac
4.4 NAB
4.5 Making mobile money the battle point for differentiation
4.6 Interview: CBA spearheads the battle on mobile money
4.7 Key facts on Commonwealth Bank of Australia
5 Case Study on OCBC BANK
5.1 Innovate or get left behind by Singapore's big three banks
5.2 DBS
5.3 UOB
5.4 Segment payment card offerings to meet the different lifestyle needs of customers
5.5 Interview excerpt from July 2011 issue of Banking & Payments Asia: OCBC Bank's relentless focus on innovation and productivity
5.6 Key facts on OCBC Bank
6 Case Study on Ecobank Transnational (Ecobank)
6.1 Ecobank's success: key takeaways
6.2 Interview: Reaping the benefits of a strong branch network
6.3 Key facts on Ecobank
...
More new market research reports by the publisher can be found at Timetric page.