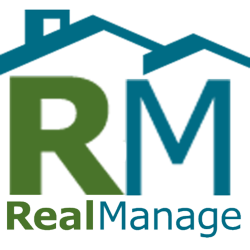 We are excited to have someone of Tiffany's caliber join our Dallas and Fort Worth Branch
Carrollton, tX (PRWEB) May 15, 2012
RealManage announced today that the company has named Tiffany Stowe, CMCA®, AMS®, PCAM® to be its Director of Community Association Management to oversee the operation of the company's branch office in the Dallas/Ft. Worth area. Tiffany has joined RealManage with over 18 years of experience in community association management.
"We are excited to have someone of Tiffany's caliber join our Dallas and Fort Worth Branch," states Duane McPherson, Division President. "Tiffany's extensive background in providing high quality customer service in managing homeowner associations, including communities transitioning from developer control, as well as overseeing the budgeting and financial planning processes will greatly benefit our boards, homeowners, and our RealManage organization. Her level of expertise is an excellent fit for RealManage and our team members."
About RealManage
RealManage is a property management company that specializes in HOA management and condominium management and manages hundreds of community associations in Arizona, California, Colorado, Florida, Louisiana, Nevada and Texas, including homeowner associations (HOAs), condominium associations, cooperatives, municipal utility districts, luxury high-rises and large master-planned communities. For more information or to request a quote for HOA management or condominium management, visit RealManage.com or call us toll-free at (866) 403-1588. You may also follow us on Facebook and Twitter.