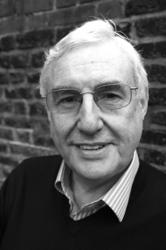 I am delighted to have the opportunity to teach criminal law to the first students who will read law at New College of the Humanities. I greatly look forward to participating in the life and work of the College.
(PRWEB UK) 21 May 2012
New College of the Humanities (NCH) today announces a further appointment to its Law faculty. The latest academic to become part of NCH's growing team is Professor Robert Sullivan, who joins as Professor of Criminal Law.
Robert Sullivan, a pre-eminent scholar of criminal law, has previously held professorships at the University of Birmingham and the University of Durham, and is currently Emeritus Professor of Law at University College London. He is co-author with Andrew Simester of 'Criminal Law: Theory and Doctrine' (Hart Publishing, 2010), a major reference work which is currently in its fourth edition. He is a leading authority on the intersection between criminal law doctrine and theory, a scholarly discipline which relates examination of the primary sources of criminal law with techniques of legal philosophy.
Professor Sullivan will deliver lectures, as well as conducting weekly one-to-one and small group tutorials. The inclusion of intensive one-to-one tutorials is at the heart of the College's teaching ethos.
Professor Sullivan said: "I am delighted to have the opportunity to teach criminal law to the first students who will read law at New College of the Humanities. I greatly look forward to participating in the life and work of the College."
The independent, London based university-level college will make its second tranche of offers in June, and will welcome students in September to study for the Law LLB, Economics BSc, English BA, History BA, or Philosophy BA, alongside the broader liberal arts syllabus of the NCH Diploma.
The Law course taught at NCH comprises the LLB degree in its traditional three-stage format, providing students with a solid grounding in the concepts and frameworks of the English legal system.
Professor Sullivan joins Professor Ronald Dworkin QC and Professor Adrian Zuckerman, who are both members of the College's Professoriate, and Professor Barbara McDonald who is a Visiting Professor in the Law faculty.
Professor AC Grayling, Master of New College of the Humanities, said: "It is our ambition that NCH will produce graduates with a solid academic grounding and a keen appreciation of the most pressing issues of our time. As such, I am delighted to welcome such a renowned expert in Criminal Law to our Law faculty."
"With brilliant academics such as Professor Sullivan supporting and challenging our undergraduates, I feel sure that we will produce young lawyers and thinkers of intellectual breadth and distinction."
For further information, please contact:
Amy MacLaren, Scarlett Yianni or Thea Warren at Four Colman Getty
T: 0870 626 9000 / out of hours: 07980 843 088 / 07793 202 870
E: amy(dot)maclaren(at)fourcolmangetty(dot)com / scarlett(dot)yianni(at)fourcolmangetty(dot)com / thea(dot)warren(at)fourcolmangetty(dot)com
New College of the Humanities spokespeople may be available for interview – please contact Four Colman Getty.
Notes to Editors
New College of the Humanities (NCH) offers a new model of higher education for the humanities in the UK. NCH students will have one of the best staff-student ratios in UK higher education and will benefit from a high number of contact hours as well as engaging and challenging weekly one-to-one tutorials.
Our Professors are international experts in their fields and our full time academic staff members have been selected for their passion and proven ability for teaching in addition to their research interests.
NCH will welcome its first intake of students in September 2012 and will prepare students for undergraduate degrees in: Economics BSc, English BA, History BA, Law LLB and Philosophy BA. In addition to their degree, all NCH students will also study towards the NCH Diploma, covering four modules from one of the other degree subjects or Politics as a contextual course, plus core modules in Applied Ethics, Logic & Critical Thinking and Science Literacy as well as a Professional Skills course.
The College is centrally located in Bloomsbury, London's university district, and students will have access to many of the resources of the University of London: the exceptional library in Senate House, the University of London Union, sports facilities, and many other opportunities to enrich themselves through extra-curricular activity.
NCH will make offers of full Scholarships, or generous Exhibitions worth 60% of the fees, to almost 30% of applicants.
Scholarships are means-tested and cover the full cost of tuition over a three year degree. These are awarded on academic merit, and students applying for these places will need excellent academic potential.
Exhibitions are based solely on academic excellence and the potential for a student to excel during their time at NCH. All students applying to NCH are automatically assessed for an Exhibition. Exhibition students pay £7,200 per year, a fee lower than that charged by many UK institutions.
The applications process is independent of UCAS and applications can be made in addition to the five UCAS choices. Visit http://www.NCHum.org for all enquiries and applications. The applications deadline to be considered for the next tranche of applications is Sunday 27 May 2012.
https://www.facebook.com/NewCollegeH
http://twitter.com/NewCollegeH