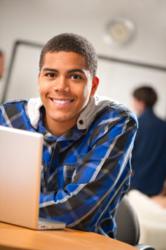 The competition seeks new and interesting ways to utilize software development and video game design to solve the world's toughest problems.
Elk Grove Village, IL (PRWEB) May 15, 2012
Technology continues to influence and enhance the learning process; a fact that is clearly highlighted this month at Microsoft's Imagine Cup, a student competition that focuses on technology innovation. The competition seeks new and interesting ways to utilize software development and video game design to solve the world's toughest problems. This year the competition focused on health, environmental, and educational challenges. Contestants were permitted to utilize Windows Azure cloud computing, Windows iPhone mobile devices, Kinect Natural User Interface (Window's motion sensor and voice recognition technology), and Windows Metro Style app platform. Many of the contestants' focused on making the technology more accessible to all income levels and underdeveloped parts of the world. In many cases, all that is required is an inexpensive refurbished desktop computer.
Most educators will attest to the positive benefits of incorporating computer-based learning into the classroom, but these students are taking that idea a step further, making education more accessible and effective, and actively changing the world that we live in to be a better place.
The leading education contestants include:
KinectMath – Mathematic Education – Students from the University of Washington, Bothell Campus, have created a revolutionary software platform for math education. The application utilizes the Microsoft Kinect to create an interactive experience to teach abstract math concepts, allowing students to visualize the concepts in real-time.
Digital Infinity – Environmental Education – The team from Springbrook High School in MD has designed a game that is intended to both educate and entertain. This game focuses on teaching environmental preservation concepts and can be played on any refurbished laptop or desktop.
ICsquared – Health Education – Students from Ithaca College have designed a game that educates the player on maternal health issues. Players learn how to keep mothers and their embryos safe by eliminating disease and supporting health clinics.
Team Mintrus – AIDS Education – The University of Louisville team has crafted a revolutionary AIDS education video game where the player takes on the role of a specific character and ventures inside the human body.
Dr. Fishbowl – Environmental Education – From Carnegie Mellon University comes a game that demonstrates that sustainable practices and profitability are not mutually exclusive.
Pigmaster – Language Education – From UCLA comes a video game that balances learning with fun. Word Hog is a children's game focused on a group of pigs who need help writing a paper for school. The player controls a trampoline where pigs bounce toward bubbles to collect items such as letters. Then the player helps the pigs create words.
About the Author: Belmont Technology is online retailer specializing in used and refurbished computers, refurbished pc towers, various processors and more. All Belmont products must pass a rigorous inspection before shipment and are backed by a complementary 90-day warranty.