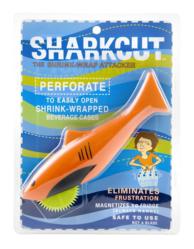 "We're thrilled to be recognized as a Finalist for Best New Product of the Year by such an elite group as The American Business Awards." Staci Gregor, President, StaciWare, Inc.
Pittsburgh, PA (PRWEB) May 16, 2012
The American Business Awards are the nation's premier business awards program. All organizations operating in the U.S.A. are eligible to submit nominations - public and private, for-profit and non-profit, large or small.
For the first time, The American Business Awards will be presented at two awards events: the ABA's traditional banquet on Monday June 18 in New York, and a new tech awards event on Monday, September 17 in San Francisco.
More than 3000 nominations from organizations of all sizes and in virtually every industry were submited this year for consideration in a wide range of categories, including Most Innovative Company of the Year, Management Team of the Year, Best New Product or Service of the Year, Corporate Social Responsibility Program of the Year, and Executive of the Year, among others. StaciWare, Inc.'s SharkCut the Shrink-Wrap Attacker is a Finalist in the Best New Product of the Year, Consumer Product category
One main goal of StaciWare, Inc. is to provide simple products with big solutions to enhance the everyday lives of everyday people. "I am absolutely thrilled to have this goal recognized by such an elite group as the American Business Awards. The Stevie Award Finalist honor is validating in a way that will pave the road for the growth of SharkCut, and the launch of other novel, solution-oriented products for women and families", said Staci Gregor, President of StaciWare, Inc.
Finalists were chosen by more than 140 business professionals nationwide during preliminary judging in April and May. More than 150 members of 10 specialized judging committees will determine Stevie Award placements from among the Finalists during final judging, to take place May 14-25.
Details about the American Business Awards and the list of Finalists in all categories are available at http://www.stevieawards.com/aba
ABOUT STACIWARE, INC.
Staci Gregor, President of StaciWare, Inc is the inventor and manufacturer of SharkCut the Shrink-Wrap Attacker. Staci has had many years of nationally recognized selling success that has spanned three unrelated industries. Staci is enjoying the opportunity to realize a long awaited dream of creating, developing and selling a product of her own. SharkCut is the only product ever developed to perforate the heavy shrink-wrap on cases of bottled water and other beverages, for easy-tear opening. Staci, and female consumers everywhere found tearing the heavy shrink-wrap difficult and frustrating. Staci decided to create a solution in SharkCut the Shrink-Wrap Attacker. SharkCut magnetizes to the fridge, so it's always handy. SharkCut is not a blade, so it's safe to use. SharkCut currently sells in many stores in Western PA, and is a favorite in youth sports association concession stands.