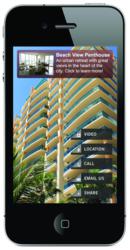 "We are very pleased that the DPA and SPC have integrated the Digimarc Discover Platform into their on-demand marketing and communications offerings for the real estate marketplace," said Ed Knudson, EVP, Sales & Marketing of Digimarc Corporation.
(PRWEB) May 15, 2012
Digital Printers Alliance and SPC Marcom Studio today announced the most comprehensive, marketing and communications solution offering ever unveiled to the real estate industry. The easy-to-use marketing portal helps agents and brokers customize, proof and purchase company-approved and brandcompliant collateral - such as business cards, fliers and lawn signs - automating every step of the collateral creation process from design, to printing, to delivery.
"With this automated, easy-to-use marketing collateral creation framework, large corporations and franchises can now trust that their brand will be preserved while offering ease and speedy delivery all the way to the edge," said John Johnson, President of SPC Marcom Studio. "Add the distributed print footprint of the DPA to the platform and global organizations within the real estate industry can now be served."
All paper is supplied by Mohawk Paper and its new mohawkconnects.com website. All production is automated and guaranteed to be shipped in 72 hours or less with delivery in two days or less via FEDEX GroundTM and/or FEDEX Smart PostTM.
The solution also integrates the ability to digitally watermark printed materials using the Digimarc Discover™Platform. The digital watermarking technology from Digimarc (NASDAQ:DMRC) embeds an imperceptible digital signal into images, graphics or text that can be detected by the camera in a smartphone, but not by the human eye.
"We are very pleased that the DPA and SPC have integrated the Digimarc Discover Platform into their on-demand marketing and communications offerings for the real estate marketplace," said Ed Knudson, EVP, Sales & Marketing of Digimarc Corporation. "We believe that real estate professionals will find that our technology enables them to create more engaging and aesthetically compelling sales materials and that consumers will find it provides an added convenience while house-hunting."
With the ability to easily add digital watermarks to their collateral, agents can now create interactive, print-to-mobile experiences for prospects, such as the virtual home tour featured in this video. Agents can currently embed videos and website URL's into collateral, and will soon be able to initiate smart phone calls, insert Google map links and searches and allow sharing on Twitter or Facebook. Upon receipt of this interactive collateral, prospects are instructed to download the free Digimarc Discover app, which is available on iTunes App Store and Google Play.
Upon scanning the watermarked photo with their smartphone, prospective buyers gain immediate access to an interactive video or website and can now see the inside of a home instantly. Agents can now realize much quicker time-to-market and increased exposure with flyers, brochures, business cards, direct mail, advertising, publications, ad specialties and sign riders that have been made interactive.
"Technology is prevalent, but efficient execution using the best equipment and the most adept players in each market has been absent," said Tim Rodman, CEO of the DPA. "The DPA now brings speed, quality, efficiency and, with the added value of digital watermarking, innovation to the end-user who relies on small quantity on-demand product sets."
About SPC Marcom Studio
SPC, (formerly Springfield Printing - founded in 1876) was tasked with reinventing itself from a traditional regional conventional offset provider to a fleet and nimble service provider for larger national players to make up for market shrinkage. In 2009, they set out to do just that by bringing in an engineering and design team to build a platform capable of automating an on-demand web-to-print strategy. In early 2011 SPC teamed with the DPA and spearheaded the technology architecture and product offering to the Real Estate Vertical. In late 2011 the SPC/DPA licensed Digimarc technology to bridge digital content with print collateral via the smart phone.
About The Digital Printers Alliance
The Digital Printers Alliance was formed using like printers strategically positioned across North America. With the small buyer in mind and print responsibility a priority, the DPA was founded to service national accounts using regionalized smart printers. As the print market becomes smarter and more customized, the DPA is strategically positioned with all Printers utilizing the HP Indigo Digital Press to service the digital printon-demand market. The Digital Printers Alliance currently sports a North American footprint with expansion into EMEA.
About Digimarc and the Digimarc Discover Platform
Digimarc Corporation (NASDAQ:DMRC), based in Beaverton, Oregon, is a leading innovator and provider of enabling technologies that create digital identities for all forms of media and many everyday objects. The embedded digital IDs are imperceptible to humans, but not to computers, networks and devices like mobile phones, which can now use cameras and microphones as sensory inputs to "see, hear and understand" the world around them within the context of their environment. Digimarc has built an extensive intellectual property portfolio with patents in digital watermarking, content identification and management, media and object discovery to enable ubiquitous computing, and related technologies. Digimarc develops solutions, licenses its intellectual property, and provides development services to business partners across a range of industries. For more information, please visit http://www.digimarc.com.
The Digimarc Discover™ Platform enables smartphones and other sensor-equipped devices to "see and hear" media content using built-in cameras and microphones. Publishers and others can embed digital watermarks into content using the Digimarc Online Services Portal (OSP). Consumers simply direct their phone at content they are interested in and are presented with a range of associated network services such as purchase a product, view a video, save for later, etc. The Digimarc Discover mobile applications are available for licensing and can be integrated into existing applications; more information can be found at http://www.digimarc.com/Discover