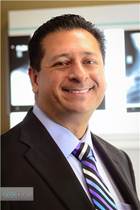 "Its our job to make patients feel better and to return to normalcy in everyday tasks"
San Antonio, Texas (PRWEB) May 16, 2012
The Orthopaedic and Spine Institute Medical Centers welcomes Dr. Saqib Siddiqui to its Minimally Invasive Center of Excellence. Dr. Siddiqui is well known for his minimally invasive procedures and is a great addition to the Center for the treatment of accidents, injuries, and disease for patients from around Texas and the Nation.
Dr. Siddiqui is an orthopedic spine surgeon, fellowship trained in spinal disorders both surgical and non-surgical. Dr. Siddiqui believes in providing the appropriate type and level of care tailored to the individual patient. Whether it is non operative care such as physical therapy, brace treatment, injections or some other form of non surgical treatment, the ultimate goal is to make the patient feel better and return to normalcy in everyday life.
OSI and Dr. Siddiqui perform a variety of procedures including:
MINIMALLY INVASIVE SPINE PROCEDURES
Intralaminar Lumbar Microendoscopic Discectomy
Micro Endoscopic Discectomy
Micro Endoscopic Posterior Cervical Discectomy
Percutaneous Cervical Disc Nucleoplasty
Percutaneous Disc Nucleoplasty
Lumbar Disc Microsurgery
Lumbar Pedicle Screw Fixation (CDHORIZON® SEXTANT™)
XLIF: Lateral Lumbar Interbody Fusion
YESS Selective Endoscopic Discectomy™
NON-OPERATIVE PROCEDURES
Caudal Steroid Injection
Cervical Epidural Steroid Injection
Celiac Plexus Block
Discography
Facet Joint Injections
Fascia Iliaca Block
Intrathecal Pump Implant
Lumbar Epidural Steroid Injections
Lumbar Radiofrequency Neurotomy
Lumbar Sympathetic Block
Lumbar Transforaminal Epidural Steroid Injection
Medial Branch Block
RACZ Caudal Neurolysis
Radiofrequency Neurotomy of the Cervical Facets
Sacroiliac Joint Steroid Injection
Spinal Cord Stimulator Implant
Stellate Ganglion Block
Thoracic Epidural Steroid Injection
Thoracic Transforaminal Epidural Steroid Injection
Trigger Point Injections
When surgical care is what patients require, there are a range of options from traditional spinal fusions, to state-of-the-art, cutting edge options such as disc replacement, minimally invasive spine surgery, kyphoplasty, and other emerging technologies such as interspinous distraction procedures.
Dr. Siddiqui completed his medical degree at the University of New South Wales, Sydney Australia. After a residency at St. Vincent's Medical Center and Kingsbrook Jewish Medical Center in New York City, Dr. Siddiqui focused on spine care by completing a prestigious fellowship in spinal surgery at the Texas Back Institute in Plano, Texas.
Dr. Siddiqui has published articles in numerous orthopedic and spine peer reviewed journals and a text book chapter on lumbar spinal arthroplasty. He has presented his research at national and international spine and orthopedic meetings and received awards for his research.
OSI Welcomes Dr. Siddiqui to our medical services organization. Dr. Siddiqui comes to us from Houston, Texas and will serve as our Workers Comp Spine Surgeon. We're very excited to have Dr. Siddiqui as part of our organization and we accept any Texas Workers Comp cases (TWCC), USDOL, and out of state workers comp cases.
For more information about scheduling a visit with Dr. Siddiqui, please contact us at 210-487-7463.