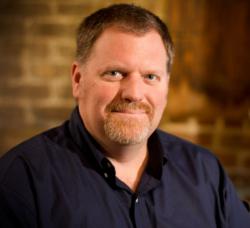 "I am humbled and deeply honored that the CURE Board would entrust me with carrying on the vision of CURE.
Lemoyne, PA (PRWEB) May 16, 2012
The Board of Directors of CURE International announced today that they have unanimously chosen Dale Eugene Brantner as President and CEO of the organization. Mr. Brantner assumes this role from Dr. Scott Harrison, who was President and CEO of the organization since it was founded in 1996.
Mr. Brantner was appointed President of CURE in November 2011 and since 2006 had served as the Senior Vice President of Development and Spiritual Ministries. He brings a wealth of experience to his role as President and CEO of CURE, as well as a passion for sharing the Gospel and serving the poor. Mr. Brantner has significant international professional and pastoral experience and has lived in Africa and the Middle East. He served as department head of biblical studies, professor of Old Testament and Hebrew and then president of Theological College of Zimbabwe from 1996 to 2002. His work has also taken him to Israel and the West Bank, where he studied archaeology and the culture of the ancient Near East for three years.
Prior to joining CURE, Mr. Brantner was an associate pastor at West Shore Evangelical Free Church in Mechanicsburg, Pa. He also served as adjunct faculty member of biblical studies at Messiah College in Grantham, Pa. Mr. Brantner has a M.A. from the Evangelical School of Theology and a B.A. from Messiah College. He has done both undergraduate and graduate work in Israel as well as Ph.D. work at the University of Pretoria in South Africa.
"We are fortunate to have someone of Mr. Brantner 's caliber to lead CURE into the future. His giftedness as a leader and his deep understanding of international and cross-cultural issues are significant assets to the organization," said Jerry Tubergen, chairman of the CURE Board. "The Board unanimously concluded that he is the right person to continue CURE's legacy of providing medical and spiritual healing to disabled children throughout the developing world."
"I enthusiastically support the Board's decision to name Mr. Brantner as CEO. He shares a firm commitment to upholding CURE's mission to 'Heal the Sick and Proclaim the Kingdom of God'," said Dr. Harrison. "I am fully confident that under Mr. Brantner's leadership, many more lives will be impacted by the medical and spiritual care that CURE delivers to children and families who are burdened with curable disabilities."
Mr. Brantner's vision for the future is to fully maximize the potential for medical and spiritual ministry built upon the foundation created by Dr. Harrison and his wife, Sally. "I am humbled and deeply honored that the CURE Board would entrust me with carrying on the vision of CURE. It is a privilege to serve alongside my colleagues around the world who work tirelessly to transform the lives and hearts of God's precious children."
About CURE
CURE was founded by Dr. Scott and Sally Harrison as a result of the enormous need for medical and spiritual care they witnessed in their travels to developing nations. Since opening its first hospital in 1998 in Kenya, CURE has focused on providing first-world quality care to children who suffer from physical conditions that can be corrected or alleviated through medical and surgical intervention. The organization's teaching hospitals and pediatric specialty programs operate in 25 countries. CURE is the largest provider of pediatric surgical care in the developing world. To date, the organization has seen more than 1.6 million patients, performed more than 128,000 surgeries, witnessed over 122,000 expressions of faith and trained more than 5,200 national medical professionals.