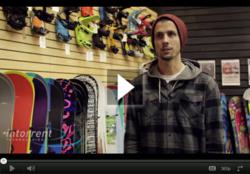 Intorrent Supercell has allowed Cannonsburg to more efficiently make use of employees' time, greatly reducing routine caller requests.
Belmont, MI (PRWEB) May 22, 2012
Intorrent Technologies, a developer of Asterisk-based business Voice over IP (VoIP) phone systems, in partnership with VanBelkum Companies, has enhanced the communications of Cannonsburg Ski and Ride Area, a 19-run ski and snowboard hill featuring a lodge with retail shop, restaurant and snack bar.
Recently under new ownership, Cannonsburg's greater effort to modernize its facilities and improve the guest experience included an upgrade in business communications. VanBelkum, Intorrent's Western Michigan channel partner, approached Cannonsburg with a Cloud-based phone solution that would better integrate the company's multiple operations.
"From our main greeting, a caller is quickly directed to any of our departments, from ski and ride school, rentals, the shop, food and beverage, or anywhere across the hill," said Marc Moline, Marketing Director at Cannonsburg.
The hosted phone system, Intorrent Supercell, has also allowed Cannonsburg to more efficiently make use of employees' time, greatly reducing routine caller requests. Said Moline: "Many of our guests are calling for snow reports, hours of operation and directions. With the Intorrent system, it allows them to get that information without going directly to a customer service representative."
Featured in the solution are a security camera intercom system, which functions just like a regular phone endpoint, and wireless communications, essential for spread-out operations like Cannonsburg that are prone to significant cabling expenses.
While Intorrent and VanBelkum service many traditional office environments, specialized operations like Cannonsburg allow unique applications to reveal new ways of delivering a better customer experience. "Intorrent streamlines communications and reduces costs regardless of industry or audience," said Darrell Hensley, Intorrent Managing Member. "Places like Cannonsburg give us a greater opportunity to delight customers outside of straightforward phone interactions."
About Intorrent Technologies
Intorrent Technologies specializes in Asterisk-based VoIP deployments for small and medium businesses. Cloud, premise or hybrid, Intorrent's solutions and expertise helps companies from any industry optimize their communications and lower costs. In the flood of communications technology, businesses keep cruising with Intorrent Technologies.
Visit http://www.intorrent.com for the new value proposition in communications.