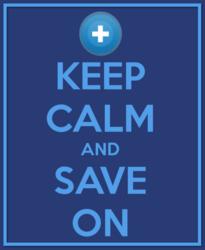 Known for their exceptional patient experience, it is no surprise that Precise Imaging made the decision to join Save On Medical
Los Angeles, California (PRWEB) May 14, 2012
Save On Medical has signed a contract with Precise Imaging in Southern California, making it the first California provider to be listed on the popular health care price shopping website. This answers the needs of the price sensitive California patient population looking to take advantage of price shopping for care.
Recent articles in the LA Times have proven the need for health care pricing transparency in the California market, so Precise Imaging's decision to get involved with Save On Medical was a proactive, beneficial business move for the facility. Known for their exceptional patient experience, it is no surprise that Precise Imaging made the decision to offer their services online, making affordable, quality care available to patients in their region.
This opportunity is especially beneficial to uninsured patients or those with high-deductible health plans, however the website adds more value than just the ability to book and pay for the services online. Save On Medical serves as a patient resource, allowing the patient to see the true costs of services and determine what is important to them when it comes their care, whether that be quality of service, technology, convenience or price. Through the web application, patients can see the average cost of their procedure in the region, compare facilities, book appointments, pay for their procedure and provide feedback on their experience.
Patients can also request providers not yet a part of Save On Medical to join the site, and providers can go on and claim their California facility to join the movement. To learn about what Save On Medical can do for you, visit the website today.
About Save On Medical
Save On Medical is a premiere resource for patients when it comes to shopping for and booking medical services; it also enables physicians to reach the patients in the increasingly popular price-sensitive market. Patients are able to search for medical services like cheap MRIs and low cost CT scans by price, quality and convenience with the help of the SOM Docometer. By comparing average costs in the area, SOM allows for pricing transparency in the health care market, which enables the patient to decide what is important to them when it comes to their care. In the same way that travel sites such as Hotels.com and Travelocity work, SOM provides the patient with options, then helps easily schedule appointments and pay for services stress-free and at a fraction of the price.