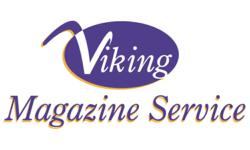 Founder Dave Moulder said, "Our move into Canadian markets is part of our company's continued success and the ability to service Canada will help us further our North American strategy in what is essentially a global market."
Burnsville, MN (PRWEB) May 29, 2012
Viking Magazine Service announced today that it is looking into servicing Canadian markets. With the addition of servicing Canadian markets VMS will continue to grow its business.
VMS specializes in magazine sales in the U.S. through their call centers in Minnesota and Iowa. Founder Dave Moulder said, "Our move into Canadian markets is part of our company's continued success and the ability to service Canada will help us further our North American strategy in what is essentially a global market."
Viking Magazine Service will continue to do business out of their Midwest offices while servicing Canada. The move only entails obtaining the right to sell magazines in the Canadian territories. With reaching a Canadian audience the company will further drive sales and continually grow the company.
In its 18 years of existence, Viking Magazine Service has earned an excellent reputation with both the publishers and consumers for reliability, dependability, and integrity. Their mission is to provide consumers and their families with the highest quality magazines at the most affordable price, while assisting the publishers in maximizing their ability to reach our shared target consumer.